Very intense Destroya Texture from Stoya Doll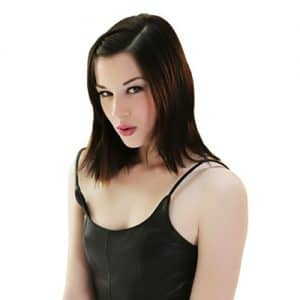 If you're looking for new levels of stimulation and maximum satisfaction, the Destroya Texture sleeve is the perfect choice for you. This textured sleeve insert is designed for use exclusively with the Fleshlight Girls
Stoya
, also named Stoya Doll or Jessica Stoyadinovich.
The Destroya channel is one of the most popular Fleshlight inserts.  It´s boasting an impressive variety of textures and chamber types to provide intense levels of pleasure and plenty of variety. Perfect if you're looking for a more intense orgasm, the Destroya insert is also an ideal choice for endurance training.
I have made a test of this texture, and I write you my experiences and thoughts. If you have any questions or comments, please leave a note under this Destroya test report.
Destroya Chambers & Construction Description
Compared to other Fleshlight Girls textures, the Destroya offers an incredible amount of variety. It's not just the number of chambers that makes this inserts an exciting choice either, the arrangement of the internal ridges and textures is multi-directional, providing unique stimulation and new sensations each time you use. After initial penetration, this insert boasts a 10 mm canal, lined with small bumps on every side.
This tight canal entrance then feeds into a larger 18 mm chamber, again lined on every side with stimulating ridges. The difference here is that the ridges are longer, each facing towards the center of the chamber to apply maximum pressure to the penis as it pushes through. Another tighter 10 mm canal follows, before feeding into a longer 16 mm chamber.
My personal Stoya Destroya Review
Destroya has a very, very nice Texture Design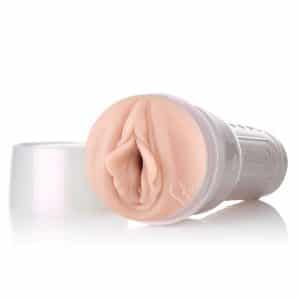 Here, the Fleshlight Destroya really comes into its own. This chamber is lined with sturdier ridges, each facing toward the opening of the insert to provide a fantastic feeling as you penetrate. The combination of the sturdy ridges and constructive canal width is incredibly pleasurable. Once you've pushed through this area, you're rewarded with a tapered chamber of concentric ridges, providing a gentler sensation that offers more of a massaging action.
If you're looking for an insert that rewards a longer length. I can't recommend the Destroya highly enough. Most men won't need to make use of the entire length of this sleeve, but those who demand a little more will enjoy the narrowing width of this second-to-last chamber. There's also the added benefit of a final chamber at the extreme end, providing a vacuum to deliver superior levels of suction that'll enhance your experience, every time you use.
Stoya is a very hot American pornstar with long black hairs, a sweet face, and tight, little tits. Many men are loving Stoya Doll´s hot body and her great performance. You will enjoy to watch her porn videos, while fucking her wonderful Fleshlight!
Extreme Intensity and Good Sensation with Fleshlight Destroya
If you've been left disappointed by other sleeves and inserts in the past, the Destroya will certainly win you back to the fold. If you're looking for something to offer gentle relief and more of a massaging quality, this sleeve is probably too intensive for you. However, if you're after big sensations and a quick climb to orgasm, the Destroya is an essential you can't do without.
Each of the interior chambers offers something different, providing a constantly evolving stimulation effect that'll excite and surprise you each time you use. While other sleeves focus purely on constriction and keep to similar textures throughout, the Destroya ensures the best of both worlds.
Don't expect to last for hours at a time when using this, but rest assured, even quick sessions with this sleeve will ensure intense orgasms. In my opinion is Stoya Destroya the best Fleshlight on the market.

Hygiene & Long Cleaning Time
Due the sheer amount of different textures and chambers on offer, the Destroya sleeve can be a little tricky to clean after use. That being said, the material it's constructed from is pretty malleable, so turning it inside out is quickly done, allowing for a thorough clean-up.
The dry time is also something you'll want to consider. The manufacturer suggests leaving this insert for around 3 hours to dry completely, but I've found out that it's better to allow for an 24 hours or so if you want this every chamber to dry out completely.
My Summary of the Destroya Test result

The Destroya channel is hot, hot and once more hot!!! 🙂 If you're looking to mix it up and amplify the intensity of orgasms, the Destroya sleeve is an essential.
With a total length of 22 cm, there's a huge variety of widths, textures and chamber types on offer here. Compared to other sleeves on the market, this is one of the most intensive models you can buy.
That being said, it's now without its drawbacks. The complex design makes clean-up a bit more tasking, but if you've got a little patience, you'll be more than rewarded for your efforts.
Review overview
Stimulation, intensity & structure
10
Price / Performance ratio
10
Summary
7.7 Flesh Score: Good The Destroya Texture is one of the best sleeves. The different chambers, rills and nopps are very varied and stimulate the penis very intense. My personal test of Stoya Destroya sleeve was extremely positive. It's just a fantastic ,ale sex toy!
Pros:
Very high levels of stimulation
Different chambers, rills and nopps
Very intense stimulation
perfectly sized for all guys
Very easy to reach orgasm
Extremely realistic feeling
Cons:
Sleeve takes long time to dry
Very elaborate cleaning
Increased lubricant consumption
Strong stimulation could overwhelm beginners
Not suited to orgasm control / penis edging (It´s too intense)
low suction feeling
not very tight