Really Sexy Porn Star – Fleshlight Girl Stoya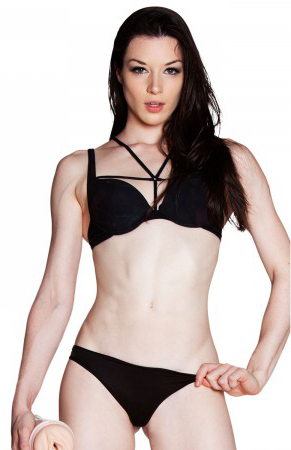 In the world of pornography, only a few porn models are ever granted a chance to star in a series when they first begin their career. The sweet Girl, who also goes by the name Stoya Doll and
Jessica Stoyadinovich
, is among the few porn models who have obtained this feat.
She launching her career with films such as Video Nasty, Top Guns, Sexy Hot, Atomic Tease and Scream. Shortly afterward, the model got a role in one of the most expensive, prize-winning pornography films of all times: Pirates II: Stagnetti's Revenge.
It's easy for first-time viewers who see her innocent face to write her off as a softcore model; however, she is as wild as they come and is up for any sexual activity. It's no surprise that this voracious sexual appetite earned her the AVN award for Best New Starlet in 2009. Besides her career as a porn star, she has performed in the short film series Hysterical Literature, in which women attempt to read from a book while a vibrator is pleasuring them.
In 2009, she was approached by the Fleshlight Company to be a Fleshlight Girl. She wasted no time accepting this deal, creating impressions of her vagina, anus and mouth for the company. These products are still in circulation today, letting men everywhere enjoy recreations of this porn star's pussy, mouth and ass. In July of 2010 gets Stoya Doll her own Fleshlight and 3 other fleshlight textures.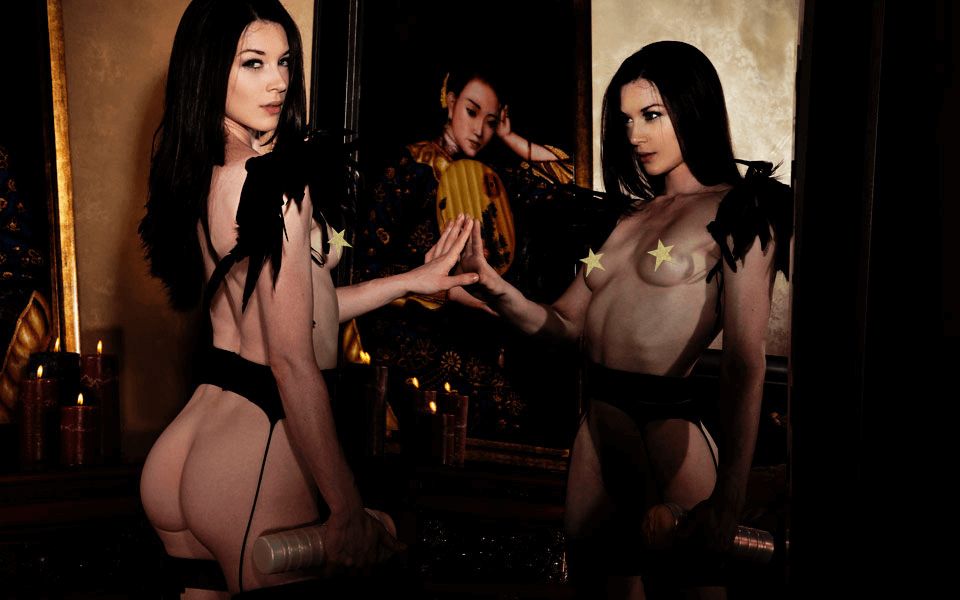 Stoya Fleshlights:
Unlike other porn stars, Stoya fully embraced the Fleshlight brand, with this hot porn starlet creating not only a realistic sex toy based on her vagina but also her mouth and ass as well. No matter what part of her you fantasize about, there is a product for you, each with their own unique features.
The Destroya sleeve is a vaginal product with four chambers of pleasure while the Lotus and Mini Lotus texture feature fewer chambers but more intense pleasure sensations. If you're looking for some anal or oral fun, you'll want to check out the Forbidden and Swallow texture, respectively. This legendary adult actress has gone to great lengths to ensure that her products live up to her high standards. So those men are more than happy, no matter which product they buy.
Orifices:
Textures:

Pussy – Mini Lotus
Getting an intense experience with the Mini-Lotus is a guarantee. The nubs found within the device generate a realistic feeling that men are sure to love. The one significant difference between the Mini-Lotus and the Lotus is that the textures found in the original Lotus are closer to the entrance on the Mini-Lotus, meaning that you'll feel an overwhelming pleasure sensation the minute your penis enters the toy.
Rating in direct- comparison:

Pussy – Lotus
The Lotus is undoubtedly the most popular device in this adult star's line-up of sexual toys. The chambers on the Lotus are designed to mimic the contours of her vagina as accurately as possible, resulting in a perfect duplicate of her sweet pussy. In fact, this toy holds the claim of providing the absolute most realistic vaginal intercourse sensation possible.
Rating in direct- comparison:

Stoya Destroya
The Stoya Destroya Fleshlight offers a unique pleasure sensation that you won't find anywhere else. When you first enter this sleeve, three small rings of bumps will tightly grab your penis. The next chamber welcomes your penis with fine teeth and fangs which lightly rub and pull from all directions. The final chamber is incredibly narrow and features a ribbed texture, which will no doubt make you cum in no time at all.
Rating in direct- comparison:

Butt – Forbidden
If you've ever watched any of Stoya's anal scenes and wanted a piece of the action, then the Forbidden toy is for you. This sleeve accurately recreates the feel of anal sex with a narrow, ribbed entrance that is extremely tight. This product is lauded as one of the most realistic reproductions of anal sex on the market today.
Rating in direct- comparison:

Mouth – Swallow
The texture used on the Swallow sleeve product lets this toy accurately mimic what it would be like to get a blowjob from this hot porn star. The ribbed structure in this sleeve provides an intense sensation of pleasure upon first entering it while the final chamber is incredibly narrow and designed to mimic the back of a woman's throat.
Rating in direct- comparison:
Profile: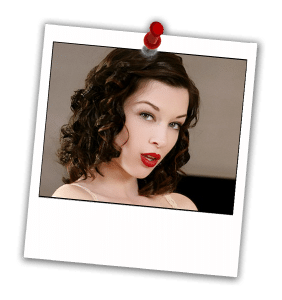 Date of Birth: June 15, 1986
Place of Birth: Wilmington, North Carolina
Country of Birth: USA
Current residence: unknown
Body height: 5'7″
Weight: 120 lbs
Body in inch: 34-25-34
Bra size: 34B
Hair: black/pink, long
Ethnicity: Caucasian
Eye color: brown
Physique: slim
Tattoos: No
Piercings: Yes
Sexual orientation: bisexual
Filmography (best known porno films): Stoya's Yearbook, Top Guns, Best of Stoya
Porn Studios: Digital Playground, Evil Angel
https://twitter.com/stoya
https://twitter.com/stoyadoii
Photos on Flickr
Images on Pinterest