Fleshlight MVP : The Most Valuable Pussy of Nikki Benz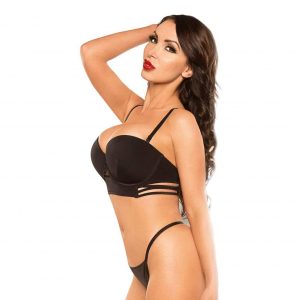 I was skeptical at a pussy texture being referred to as "MVP," but this sleeve stands up to all of my tests. Whether you experience this texture once a month or several times a week,
Nikki Benz
is a wild champion with each ride. If you're familiar with this actress, then you may already have her Reign sleeve.
I have long searched, what means MVP. It is a synonym for Most Valuable Pussy. However, this sleeve is an even better addition to your Fleshlight collection. I've tried out this Nikki Benz vagina on numerous occasions so that you can learn more about what it's like to experience a legendary woman. I hope, you enjoy my review. Please leave a comment under the test report.
MVP Texture Description
With just one look at this Fleshlight sleeve, you'll instantly feel a sensation in your penis glans. The labia design is so lifelike that you'll swear the real Nikki Benz is standing in front of you. Add some lubricant around the single, vaginal opening and the reality improves even more. You'll only receive one orifice with this texture, but it's all that you need for an eye-popping good time.
Because the Fleshlight MVP test should pass with flying colors among consumers, the designers made the sleeve's color as close to Nikki's real skin tone as possible. A pale pink-beige color covers this texture throughout its exterior and interior. You'll also enjoy 9-inches or 22.5-centimeters of length to this product. I was surprised to see a huge variation in diameter, however. Believe it or not, you'll experience a canal that varies from 10- to 25-millimeters wide. Those values are equal to less than a half-inch to one-inch wide diameters across the entire sleeve. You'll feel those dimensions as you thrust your penis through to ecstasy.
I'm proud of my Fleshlight MVP review because I want you to understand that this sleeve is unlike any other in the industry. It's designed with four chambers that are distinctly different. You won't feel like the experience is a blur because the sensations vary in intensity and texture. Take my word for it, and you'll be thrilled to try this sleeve out on your next imaginative experience.
My personal MVP Sleeve Review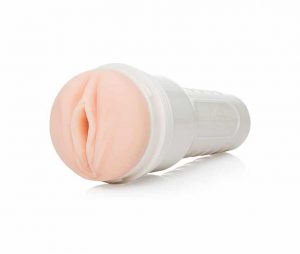 Because many men use this type of texture for their first experiences with a woman, be sure to lubricate the Fleshlight with the appropriate products. If you've been frustrated with tight sleeves in the past, this orifice is entirely unique. It gives you a chance to move into the sleeve without any issues along your shaft. In fact, the opening is a full, one-inch wide. You'll be able to relax into this sleeve as I discovered during my review process.
Fleshlight MVP Design
Close your eyes, and you might imagine that you're really having sex as you dive into Nikki Benz's MVP. As you move into the orifice, the first chamber is a complex one. The designers didn't hold back with their imagination here because you'll feel a twisting sensation as concentrated bumps rub against your penis. These bumps are very tiny, but their protrusions make a difference as you feel them corkscrewing along your shaft. Be careful in this area. It's very easy to finish off before you complete your first entry.
Get ready for the second chamber because it's a completely different design than the bumpy, twisted section. Five rings oriented with perfect spacing between them will cling to your shaft as you move forward. The air pockets between the rings start a suction effect that's difficult to avoid. In fact, you'll beg for more as you move into the third chamber. The rings will only prepare you for further stimulation down the road.
Don't be alarmed by the large bumps found in the third chamber. These nodules are meant to press and massage your member as you continue to feel the corkscrew and rings down below. You're almost to the fourth and final chamber where you'll encounter several more rings. However, they're different from the previous rings because the canal starts to close in on you. It's time to finish up your time with Nikki as you release yourself after holding onto your stamina.
High awarding MVP Texture Feeling
I was initially concerned that the orifice was too wide at the opening, which made me think that the rest of the experience would be questionable at best. Take my advice, and continue with your session. This sleeve has alternating diameters, which teases your shaft until the very end. There is a strong suction along the middle section while you enjoy the penetrating effect brought on at the end of the ride.
The varying bump sizes are a winner in my book. I love the sensation of the tiny bumps, but the large ones really massage every inch of my member. Unlike other sleeves, this vagina isn't too intense for beginners. You won't be disappointed with the ride at any point. I can almost guarantee that fact.

Hygiene & Durability
Fleshlight is known for its durable products. You can use this sleeve every day without any breakage in sight. The helpful factor is the plastic sleeve that you buy alongside it. Always take the soft sleeve out of the plastic after each session, and you'll be able to preserve both items for many uses.
Ideally, rinse out the sleeve after your experience. You need to remove all of the lubricant and residue from the interior. The main goal is to prevent mold within those exciting crevices. After some practice, cleaning the sleeve will be easy to complete.
My Fleshlight MVP Conclusion & Test Result
When I compare the Nikki Benz Fleshlight to others I've tried in the past, this sleeve offers a tempting and sensational experience. Although the textures are basic by design, my cock still perceived the sensations as entirely erotic and tantalizing. In reality, I wanted to feel that orgasm as soon as I struck the second chamber.
However, I pulled my strength together, and I was able to hold on until the very end. Experienced men will love the throwback nature of this simple Nikki Benz vagina. Beginners are encouraged to explore her textures as they gain more stamina over time.
Review overview
Stimulation, intensity & structure
8
Price / Performance ratio
9
Summary
8.3 Flesh Score: Great If you've never tried a Fleshlight Girls Signature Texture before, Nikki Benz is a perfect place to discover your manliness. I felt tingles across my skin and limbs as I used her molded pussy several times in one week. You'll become addicted to her sensations with just one try.
Pros:
Attractive pink-beige hue with lifelike vaginal opening
Simple design for beginning fans
Wide-open first chamber eases you into the experience
Penetration sensation near the end of the sleeve stimulates that final climax
Varying textures to please any man
Cons:
No penetration sensation within the first chamber
Experienced users may be underwhelmed at the construction
Durable sleeve for multiple uses
Easy to clean compared to other Fleshlight products