Anna Polina – The European Temptress
Who is the Dorcel Girl Anna Polina?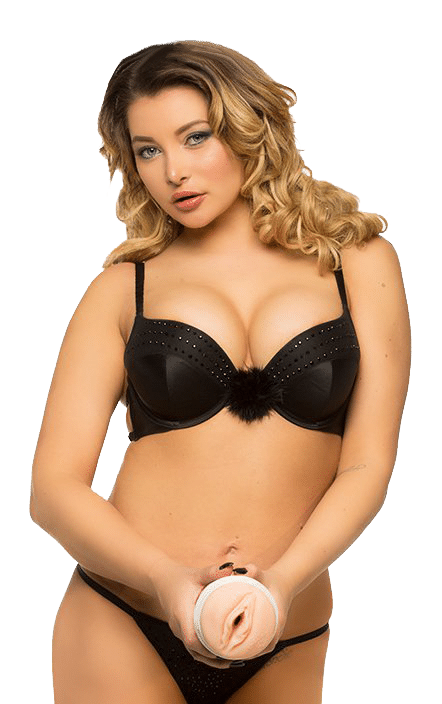 Anna Polina is a high class porn star that has been involved in the industry since 2008. Her career choice came down to studying and practicing Law or practicing her sexual expression for a living: she chose porn. Porn has always been Anna's way of expressing her body and herself as a woman.
She says the industry gives her that sense of release she craves. Anna has been involved in nearly 30 productions and has dabbled in the production of porn on her own as well. Her list of filmography includes but is not limited to: Inglorious Bitches (porn parody), The Ingenious and L'innocente, and Echap (Independent horror film). Her work is described as very expressive and precise in her scenes.
Anna also holds a rather impressive list of accolades and awards. In 2011, Anna won a Venus award as their Best New Starlet. Heating things up further, Anna took home an award from XBIZ in 2012 as the Female Foreign Performer of the Year. If that wasn't enough, AVN also recognized Anna in 2012 with their Female Foreign Performer of the Year. She continues to 'rack' it up in the awards category and is making a name for herself in a quick fashion across the industry.
Fleshlight Dorcel – A European & American Joint Venture
In 2010, Anna became the 4th girl to join the Marc Dorcel Fleshlight list. Other girls that have become part of this EU nation include: Valentina Nappi, Claire Castel, and Lola Reve. The European porn star lineup at Marc Dorcel headlines an impressive line of Fleshlight toys. ILF LLC (USA) has worked exclusively with Europe to bring their toys to span the international market. Anna spices up her European flavor with her very own Fleshlight Dorcel Texture.
Anna is described as fit, athletic bodied vixen who is hard to resist. Her dazzling blue eyes and her enhanced breasts add a level of perfection to her overall make-up. Don't let her classy appearance fool you as her tattoos add to create for a wild side we would all like to see. This voluptuous beauty has it all and now you can orgasm with Anna as you slip your penis inside your Dorcel Fleshlight texture.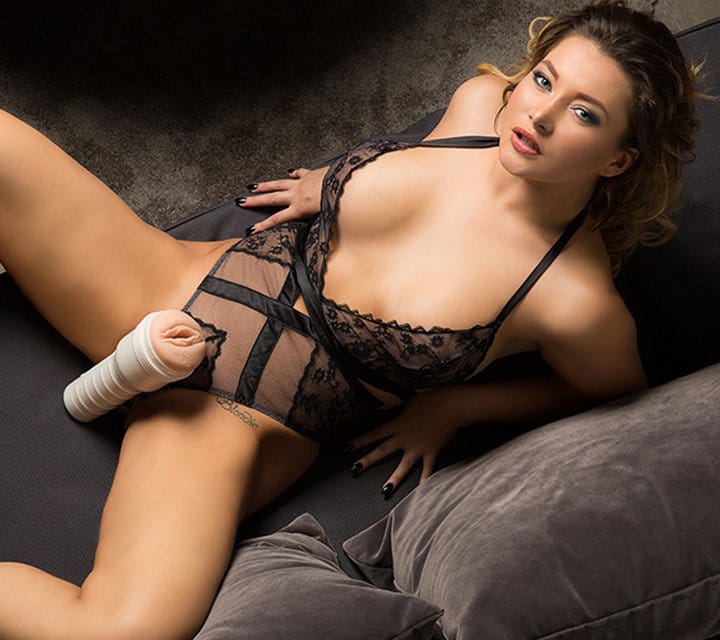 Anna Polina Fleshlight
The Fleshlight Dorcel line features a different texture for each porn star involved in the Dorcel group. In this review we will talk exclusively about the Anna Polina texture. Anna's texture went live to market in June of 2016. The response to her toy has been overwhelming with the many features it holds.
The love toy comes in a box with plastic casing surrounding the texture. The texture is skin-colored and measures about 9 inches (25.5 cm) in length. Anna's Dorcel model is divided into four tight chambers for maximum sensation. Elements featured in the four chambers include spherical pleasure balls, cross-ribbed technology, and mountainous-like walls for varied sensation throughout.
The chambers feature a height of 0.4 inches at the tightest and 0.75 inches at widest. Compare this model to previous Vortex textures as they help give you an idea of what sensations and tightness you can expect. This allows your penis to truly feel the ridges and ribs as they massage your penis during masturbation.
Orifices:
Textures:

Anna Polina – Pussy – Dorcel
Going deeper inside Anna allows us to take a more in-depth look at the features provided. When it comes to feeling, Anna will keep your penis snug and working overtime when it comes to resisting a quick ejaculation. The duality of the walls working with the ribs and spheres in the canal really make for a delightful treat to the user. The Suction effect of the toy is rather heavy, so lubricant is recommended to promote for a more fluid thrusting for the user.
The way this toy tickles and enhances sensations is truly extraordinary and must be experienced to believe. The canal also caves in upon the penis to grip it internally and keeps you fully experiencing the pleasure each chamber has to offer. The pleasure modules are located in different areas throughout which helps stimulate your shaft, under shaft, and provide tightness in the correct areas for increased stimulation results. USA has got some competition when it comes to the international flavor the Dorcel line carries with it. Rating in direct- comparison:★★★★★
Additional Information/Cleanliness
The toy is made available through the Dorcel official website. Ordering your Fleshlight toy in the states can be rather cumbersome as that website only ships to specific international locations. Proxies or VPNs can be used to visit the international sites, but some ordering restrictions may still be existent. The product has been made available throughout other online retailers for those looking to gain access to purchasing. The toy also features a very fine real feel SuperSkin make-up.
For the user, this means cleaning thoroughly and efficiently after every use. Use a light cloth or a paper towel to engage in the cleaning of the canal. This will keep your toy to form and will prevent from lubricant build up in the pockets that this toy has. FleshWash is a widely used product that is safe to the consumer and is the recommended choice for Fleshlight users.
Final Thoughts/Opinions
I believe the Dorcel product line carries a lot of intrigue with it. THE Dorcel textures have proven to be rather innovative and have featured a mix of some of the favorites of Fleshlight users when it comes to inner canal make-up and stimulators. Anna Polina is a girl that has very good taste in the porn she shoots and I believe her molded pussy reflects that almost perfectly. There is only one question that remains: Do you think you can handle what this French goddess is bringing to the table? Test Anna's Fleshlight today and release your wildest fantasies in masturbation ecstasy with Anna today!
Who is Anna Polina?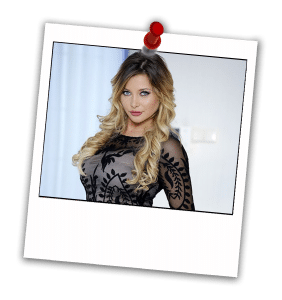 Date of Birth: September 11, 1989
Place of Birth: St. Petersburg, Russia
Country of Birth: Russia
Current residence: Russia
Other nicknames: Lilith Marshall, Lea Delmas
Body height: 5'8″ (173 cm)
Weight: 114 lbs (52kg)
Body in inch: 42C-28-38
Bra size: 42C
Hair: Black
Ethnicity: Caucasian
Eye color: Blue
Physique: Slim/Busty/Athletic
Tattoos: Yes
Piercings: Yes
Filmography: Inglorious Bitches, The Ingenious and L'innocente
Porn Studios: Marc Dorcel, Max Candy
www.facebook.com/anna.polina.5/
twitter.com/annapolinaxxxx
Anna Polina Photos on Flickr
Anna Polina Images on Pinterest
Anna´s Pictures on Tumblr
Buy this Fleshlight in the French DorcelStore
Watch Anna Polina´s porn movies while you use her Fleshlight: