Sweet as sugar and yet completely spoiled 😉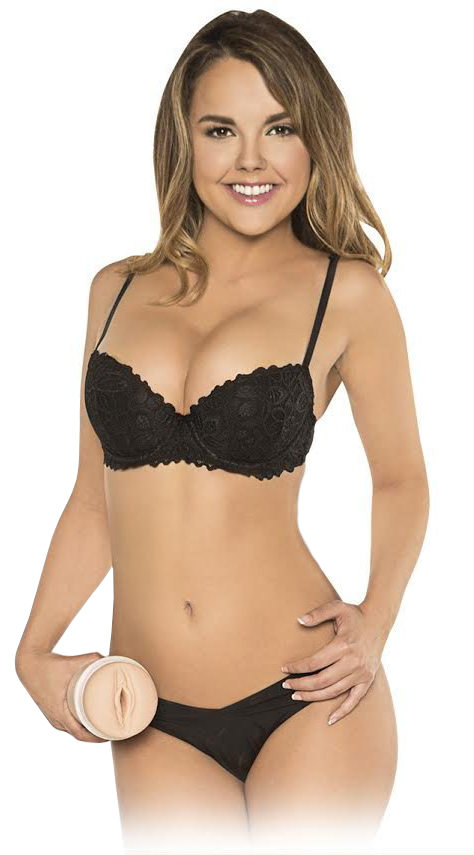 With Dillion Harper, the pornographic scene got back a damn hot catch in its network, again. As it often happens, this cute girl landed in front of the camera when she was a student, for financial reasons. At her first video-productions, Dillion discovered how cool it is to be hammered by potent pornographic actors and trained by professional female pornstars who "introduced" her to the porn scene.
Since November 2016, you have had an opportunity on a life-fuck with the Pornstar of your dreams with the Fleshlight Crush. So you are able not only to observe the pleasure on the monitor but actively "workout" and experience intense orgasms with the girl.
On this info page, I would like to introduce you not only to the artificial pussy, but also tell you a bit about the girl. If you have suggestions, questions or experience to share, just leave a comment under my review.
Who is Dillion Harper?
Harper was born on October 27, 1991, in the United States, Florida. This porn actress has long, straight hair, she weighs about 115 pounds and is 5. ft4 in. tall. Before she entered the porn industry, she had studied dental hygiene. She began making her first porn movies when she was 21 years old. She had already been known as a nude model for such magazines like Penthouse.
Dillion Harper seems both innocent and seductive at the same time. With her cute appearance, she could be a nice girl next door. It is hard to believe at first glance how nymphomaniac and sex-crazy she is. Harper drives all men crazy in front of the camera. She can perfectly fit in the scene with her little pussy.
In 2013, she was named a CoverGirl of Hustler. Her charisma appealed to the men, and she has become more and more known. In 2014, she was pleased to get nominated for the AVN Best New Starlet Award. On January 4, 2017, the PornHub website announced that Harper was among the top most-sought-after 20 porn stars of 2016.
No wonder Dillion is a very famous Fleshlight Girl. Her fans, who have always wanted to fuck her pussy, can now fulfill this dream with the Crush Texture.
A pornographic multi-talent
Dillion is available for all porn genres. But girl-girl scenes seem to be her favorite ones. Very popular films with her are: We live together 28 AEBN, Lesbian Librarians, The IT Girl and Manuel Ferrara's Reverse Gangbang. She is both active and passive; she is completely in love with other girls. She can squirt and loves to make other girls cums.
However, she also enjoys classic sex scenes with one or more men, where she behaves conspicuously submissive whether it's deepthroating, anal sex, threesome, gangbang or fat cocks… Harper milked all the guys. She can obviously never get enough!
However, the pornstar also has an actor talent and filmed in Hustler and Digital Playground porn parodies as the feature film character. Those include: This Ain't Star Trek XXX 3, Breaking Dawn The XXX Parody 2 und Hot Chicks Big Fangs 2 just to mention.
Dillion has been nominated and awarded several times. Her awards followed her right after she has started her pornography career. In the years from 2013 to 2017, she won several awards like NightMoves Award, Spank Bank Award, XRCO Award, XBIZ Award and the AVN Award.
Dillion has a unique charm. She is a hotly coveted and serious porn queen, which is by no means infamous but looks completely innocent. Her dainty figure is reminiscent of a school girl or a sweet girl.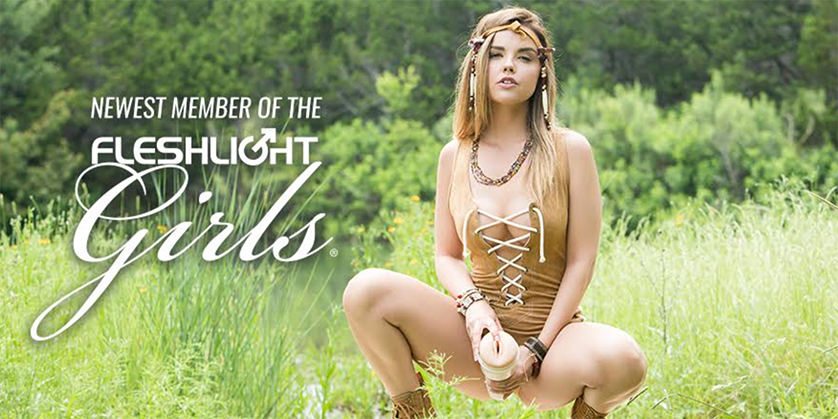 Dillion Harper Fleshlight
In November 2016, ILF released Dillion Harper Fleshlight with the Crush Texture and the Pussy Orifice. The entrance inside is offered by her sweet, small pussy, which the countless number of her fans want to experience. The original molded pussy lips and also her signature make the masturbator a very personal favorite piece.
Harper's fans can now completely relax while watching porn. They can look into her brown eyes and admire her alluring curves while using her artificial pussy. The little lady's pussy is tight and small. To make the masturbation feeling real with Fleshlight, her Pussy Orifice can only be tight with the Crush Texture. So the fun featured by the artificial pussy is thus pre-programmed.
Unfortunately, there is currently only one Pussy Orifice and one Texture. Hopefully, ILF will also develop an anal masturbator in the future.
Orifices:
Textures:

Pussy – Crush Channel
The Crush Texture is divided into three chambers and five different stimulation zones. Each of them is unique. The masturbation pleasure begins tightly, spiked with countless nubs, which stimulate not only the penis end but also the entire dick. Unlike some other Fleshlight inserts, which are characterised by repetitions, the Crush Texture of Dillion is always different.
The first chamber contains five horizontal rows of nubs. It is followed by a circular knot field with five vertical rows of nubs. Subsequently, the channel narrows with three solid longitudinal ribs. For most men, it is over then. The second chamber contains three thick transverse ribs. XXL-Penises reach the third chamber with corkscrew-like arranged fins. Evaluation in the direct comparison:★★★★★
My opinion of Dillion's rubber pussy
The new Dillion Harper Fleshlight Crush came on the market on the "Black Friday" on the 25th of November 2016. It is already a feast for the eyes because it is adorned with the sweet pussy lips of the tender Dillion. You can see all the interesting structures in the Crush Channel. The masturbator is uniquely designed and is also suitable for men who have a relatively short penis.
In the first chamber, the long sleeves entrance and thick nubs, which promise intense stimulation, await you. The first 4 inches are the purest pleasure! Although the chamber is relatively wide, you will feel intensely excited. The transition to the second chamber brings about a noticeable constriction before the second chamber opens and lures with transverse grooves. This combination of differently arranged nubs and the strong constriction have given me awesome orgasms!
Unfortunately, I can't reach the second and the third chamber with my penis. The area of the last two chambers makes an exciting impression anyway because it is very narrow and the Chambers are very structured.
In summary, you will find a variety of stimulations that will bring a special pleasure thanks to the use of the sleeve, no matter how long your penis is.
Dillion´s Profile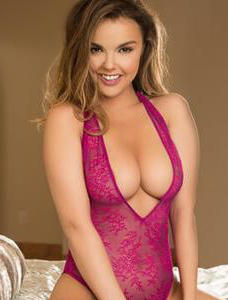 Date of birth: September 27, 1991
Place of birth: Florida
Country of birth: USA
Current residence: Florida
also known as: Dillon Harper
Height: 1,65 m (5′ 5″)
Weight: 49 kg (110 lbs)
Body measures: 86-61-89 cm (34-24-35 in)
Bra size: 75 C (34B)
Hair: brunette, long
Ancestry: USA
Eyes: brown
Physique: very slim
Tattoos: no
Piercings: Ears, navel
Sexual orientation: bisexuell
Filmography (Best porns): This Ain't Star Trek XXX 3, Hot Chicks Big Fangs 2, Breaking Dawn The XXX Parody 2, Manuel Ferrara's Reverse Gangbang,
Porn studios: Mofos, PornPros, Brazzers, Digital Playground, Babes.com, Reality Kings, Girlfriend Films, Hustler, Evil Angel
https://www.facebook.com/dilion.harper.x1/
https://twitter.com/@TRDillionHarper
Photos on Flickr
Images on Pinterest
Images on Instagram
Official Dillion Harper Homepage
View Dillion's adult films while you're using her Fleshlight