Lola Reve´s personalized DORCEL Girls Fleshlight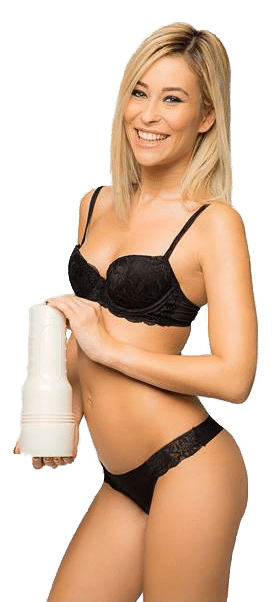 Lola Reve is the 4th girl in the Fleshlight DORCEL GIRLS Collection. You've seen her in countless movies with a lovely figure that just won't stop in your innermost fantasies. Join this famous star today in her most private spaces as you enjoy the orgasm of a lifetime. The Fleshlight Dorcel is here, and it's one of the top sleeves in the industry.
Imagine Lola as she rides your penis to the pinnacle of ecstasy. Before your fantasies get the better of you, learn in this review more about this European porn star from the masturbator experts at ILF LLC.
Who is the Dorcel Girl Lola Reve?
You might wonder who Lola Rêve is as you gaze at her gorgeous face and body. She's actually the girl next door that you secretly covet every day. She doesn't have that typical look that many professional girls try to emulate. She has a petite figure, which means that her curves are something to be discovered. Take one look at her rear end, and you're ready for a masturbation session that could be the longest one yet. You might describe her as perky with small breasts that still stimulate your mind and body with every glance. If you've ever seen her movies, you know she's a strong girl who likes a wild ride.
Lola has worked with many of the DORCEL GIRLS, including Claire Castel, Valentina Nappi and Anna Polina, Anissa and much more in Paris. She loves the group sessions. Orgies with both men and women are her specialty, which reflects in many of her movie choices. In some movies, she works as a nurse, French maid or housewife. These scenarios may sound cliche when you first think about them, but she makes the movies into a unique experience that's only enhanced with her texture being used by her favorite fans.
The natural beauty, exclusive Dorcel Girl
In most cases, Lola has worked with Dorcel Films as an exclusive performer. Other distributors, such as Jules Jordan or PornPros, are outlets she's also explored in the past. However, she mainly stays true to the Dorcel name. Since 2013, she's been part of the Dorcel family that's only brought her fame among her fans and admirers. At this point, she hasn't won any awards in the industry. She's still young enough to have the drive and discover those perfect roles. Whether she works in the EU or branches out to the Americas, it's difficult to give Lola Rêve a bad review. She stands out among her peers in the industry.
One of the reasons why Miss Reve is so popular is her natural beauty. She looks like a girl you might date in the neighborhood. Her fantasies can get wild, however, so her attractiveness soars in that regard. If you compare her to other women, this Fleshlight Girl is a dream come true for most men. That's one of the reasons why she has her own Fleshlight texture. You can experience a night with Rêve without leaving your home. It's hard to beat the convenience and fantasy all rolled into one product.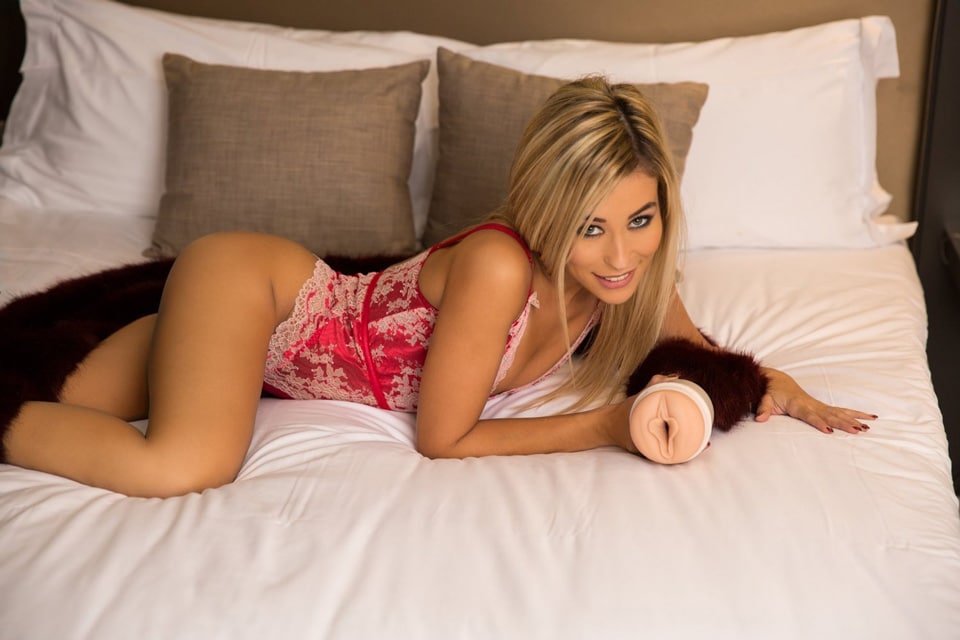 Lola Reve Fleshlight
Now that you're completely excited about exploring Lola's private spaces, you'll need to know all about her Fleshlight product. Look for the texture named "Dorcel." Because Dorcel has partnered with Fleshlight for the sake of developing sleeves, it's only natural to call this texture a Dorcel model. Don't be fooled by the name, however, because it's molded directly from Lola Reve herself.
Her Fleshlight was released in June 2016, and it continues to fly off of virtual-store shelves. Lola's signature is across the entryway of this sleeve, which tells you it's an authentic item. It even has a skin tone that matches the porn actress as well. Fleshlight spares no expense when creating these lovely lady parts.
This sleeve is only available in Europe today, but the United States may be able to see it very soon. Lola is waiting for every man to enjoy her molded vagina. It's an experience you'll never forget.
Orifices:
Textures:

Pussy – Dorcel
You may not believe that this texture has seven different sections, but the truth is in the cross-section. Although it's only one orifice from Lola's body, this vagina combines tightness, suction and other pressure points to ensure that you can finish the job. The texture's diameter is about 9.5-centimeters or 3.7-inches wide. When you look at the texture's length, however, you'll discover it's 25-centimeters or nearly 10-inches long. Lola can please any man with that kind of versatile orifice.
Rating in direct- comparison:
My personal opinion because this Fleshlight
All across Europe, Marc Dorcel has created films with some of the hottest women in the industry. Along with Lola Reve, Anna Polina, Claire Castel and Valentina Nappi have graced the TV screens and monitors of many fans. If you're ready to test your stamina with the girl of your dreams, a Fleshlight Dorcel is your best option. In no time at all, the Dorcel girls will probably invade the USA too. Don't miss out on your opportunity to explore Lola's personal side as you purchase her molded vagina.
Lola's Profile: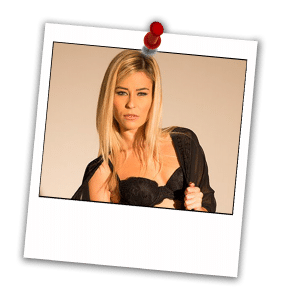 Date of Birth: September 8, 1992
Place of Birth: Montpellier
Country of Birth: France
Current Residence: Unknown
Other Nicknames: Lola Eve
Body Height: 5-feet, 5-inches, 165 centimeters
Weight: 106 pounds, 48 kilograms
Body in Inches: 22-inch waist, 33-inch hips
Bra Size: 34A
Hair: Blonde
Ethnicity: Caucasian
Eye Color: Hazel
Physique: Petite
Tattoos: None
Piercings: None
Sexual Orientation: Straight
Filmography: Mademoiselle de Paris (2010), Fuck VIP Stars (2011), Pornochic 22 – Femmes Fatales (2011), Pornochic 23 (2012), How I Became a Libertine (2012), The Chambermaid (2013), Anissa Kate, the Widow (2013), Lola Scandalous Girl (2014), Stewardesses (2015), Lola & Cara at Your Service (2015), Luxure 2 – Initation of Young Libertines (2015), Ines, Escorte de Luxe (2016), Lola the Sexologist (2016), and Luxure – Obedient wives (2016)
Porn Studios: Marc Dorcel
https://twitter.com/lolareveoff
Lola Reve Photos on Flickr
Lola Reve Images on Pinterest
Buy this Fleshlight in the French DorcelStore
Watch Lola Reve´s porn movies while you use her Fleshlight: