Valentina Nappi – Hot, Italian passion
Who is the Dorcel Girl Valentina Nappi?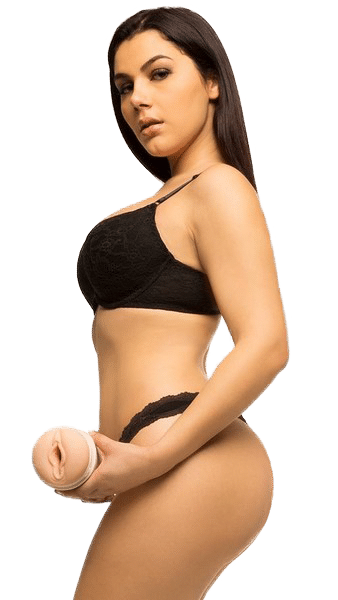 Italian born and bred, Valentina Nappi made her first foray into the world of porn back in 2012. After seeking out porn director Rocco Siffredi, she was quickly cast and made her first appearance in front of the camera shortly afterward. Back in her native Italy, Valentina is renowned as one of the most intellectual porn stars in Europe. Balancing an academic career along with a busy roster of adult movies, she's a European porn star with plenty going for her.
It's little wonder that Valentina has become such a star in a relatively short period. She's definitely one of the more authentic looking actresses around, with an all-natural 34C bust and plenty of curves. Her dark hair and smoky eyes make her one of the most recognizable Mediterranean porn stars around.
Valentina's porn story
After making her first porn feature in 2012, Valentina quickly became a go-to name in both her native Europe and further afield. Her curvy figure and versatility in front of the camera certainly ensured her rising star. No stranger to anal, she's clocked up dozens of leading roles in the Anal Debauchery, Anal Buffet, and Big Ass Explosion series. Both in Italy and the US, she's worked with some of the biggest porn labels around. Evil Angel, Mile High, Devil's Film and Exile Distribution are just a few of the labels she's worked with in recent years. More recently, she's secured work with the likes of Brazzers Network, Jules Jordan Video, and Perfect Gonzo.
Get in touch with an awarded porn star
She's also no stranger to awards. In 2014, she was nominated for the 'Best Female Foreign Performer' at the AVN Awards, along with nods for the 'Hottest Ass' and 'Best Double Penetration Scene' the following year. In 2016, she finally struck gold at the AVN Awards, walking away with the 'Best Three-Way Sex Scene' for Annika's Anal Sluts. She's also pulled in countless more nominations and wins at the likes of the Spank Bank Awards, XBIZ Awards, and XRCO Awards.
Her work with legendary porn producer, Marc Dorcel, has introduced her to even more fans. After hitting the big time with Dorcel, she was one of several leading ladies to participate in the Fleshlight Dorcel joint project, letting fans of Valentina put their wildest fantasies to the test.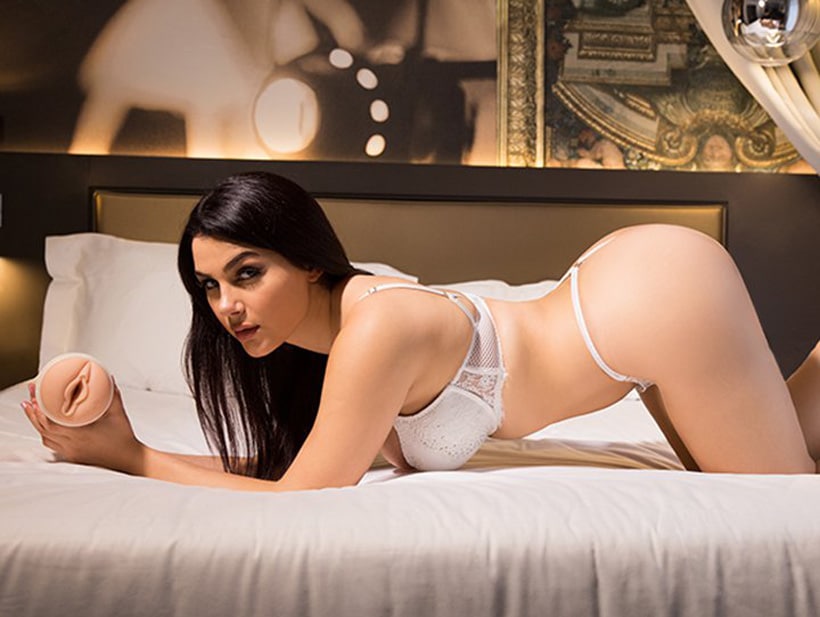 Valentina Nappi Fleshlight
If you're tired of more everyday sleeves, these innovative sleeves from the Marc Dorcel collection are guaranteed to hit the spot. Alongside Valentina Nappi's sleeve, you've also a pick of orifices modeled after some of the best porn talents from across the USA and EU, including Claire Castel, Anna Polina, and Lola Reve. Each one features a perfect representation of each actress's pussy, followed by plenty of textures courtesy of the Dorcel sleeve.
First released in June 2016, this Fleshlight Dorcel texture is one for those after new heights of sensation. It'll take your masturbation sessions to new heights, with oversized nodes and textures designed to apply plenty of pressure in all the right places. When you compare this one to other sleeves on the market, there's really little competition. You'll only need one quick review of this sleeve before it becomes a firm favorite of your collection.
Orifices:
Textures:

Pussy – Dorcel
If you're after a Fleshlight sleeve that'll surprise, the Dorcel texture will definitely impress. This
Valentina Nappi Fleshlight
is broadly dived into four different chambers, but there's plenty of variety here which makes every inch feel different on the penis. This Fleshlight Dorcel from ILF LLC kicks things off with a perfectly molded pussy orifice, before leading the penis into a bell-shaped entrance chamber. From there, things get very interesting.
Measuring 27cm long (a little over 10 inches), the width this sleeve varies dramatically throughout, giving you constant pleasure and excitement with every use. Oversized nodes and rides line every inch of this Fleshlight Dorcel texture, with narrowing chambers to provide plenty of constriction. Expect plenty of intense massaging sensation, with the first-rate constriction for an intense orgasm. Rating in direct- comparison:★★★★★
Valentina's profile: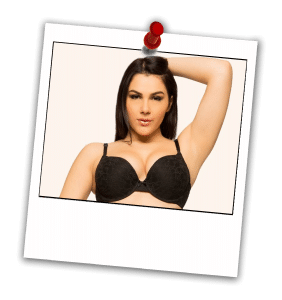 Date of Birth: November 6, 1990
Place of Birth: Scafeti, Salerno
Country of Birth: Italy
Current residence: Italy
Other nicknames: None
Body height: (inch and cm) 5 ft 3 in, 160 cm
Weight: (lbs and kg) 110 lbs, 50 kg
Body in inch: 34, 26, 36
Bra size: 34C
Hair: Brunette
Ethnicity: Caucasian (Italian)
Eye color: Brown
Physique: Curvy
Tattoos: None
Piercings: None
Sexual orientation: Straight
Anal Debauchery 3, Ass Masterpiece, Ass Cheeks, Anal Overdose, Anal Buffet, Bitches in Uniform, Big Ass Explosion, Black Owned
Porn Studios: Marc Dorcel, Evil Angel, Mile High, West Coast Production, Devil's Film, Brazzers, Eromaxx Films, Exile Distribution
https://www.facebook.com/valentina.nappi.6
https://twitter.com/valenappi
Photos on Flickr
Images on Pinterest
Pictures on Instagram
Valentina's Youtube Channel
Valentina Nappi´s Google+ Account
Buy this Fleshlight in the French DorcelStore
Watch Nappi´s porn movies while you use her Fleshlight: