A successful all-rounder- Fleshlight Girl Jenna Haze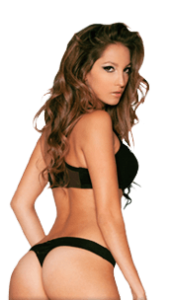 Fleshlight Girl Jenna Haze – Porn star and director
Just the mention of the name Jenna Haze is enough to entice you with desire and pure ecstasy. And true to the billing, if you look at Jenna's films, this comes true. She knows what men like, and this has been her secret since the first day she joined the porn industry. Would you believe it that her her first appearance was a high-class Blowjob in the film Oral Adventures Of Craven Moorehead 8? The debut film was released in 2001, and till this day, more than 580 films starring Jenna have seen the light of day.
At the beginning of her career, she worked exclusively under Jill Kelly Production. The team did an amazing job, and she owes them something for at least bringing her to the limelight. To prove that she knew what she did, Jenna worked with a female crew for three good years. Can you believe that? Nothing but women behind the camera and all around her. You just can't dispute how good Jenna is. The porn industry respects hers, and her reputation has spread far and wide to places other than where she works.
Jenna Haze won several awards
After she had done projects under the tutelage of Jill Kelly Production, Jenna started her production company – Jennaration X – some time back in 2009. With several films under her belt. It was no doubt that she too would make a good director. In fact, during the initial stages, the Fleshlight Girl stated that she would only work behind the scenes. This implied that she could concentrate more on the running of the company rather than actual shooting of films.
All the same, she had a grasp of what both men and women like and she used this to her advantage. For her good work, Jenna was acknowledged in the of AVN hall of fame. That's a remarkable fete. Very popular are her porn movies:  The Office: An XXX Parody, Pirates II: Stagnetti's Revenge, Atomic Tease, Not the Cosbys XXX and Fly Girls.
Fleshlight Girl Jenna Haze is very successful as a director as she was as an actress. She was nominated in 2011 as the best director. In addition to this, she received a price of the best female group sex scene (one which she directed herself).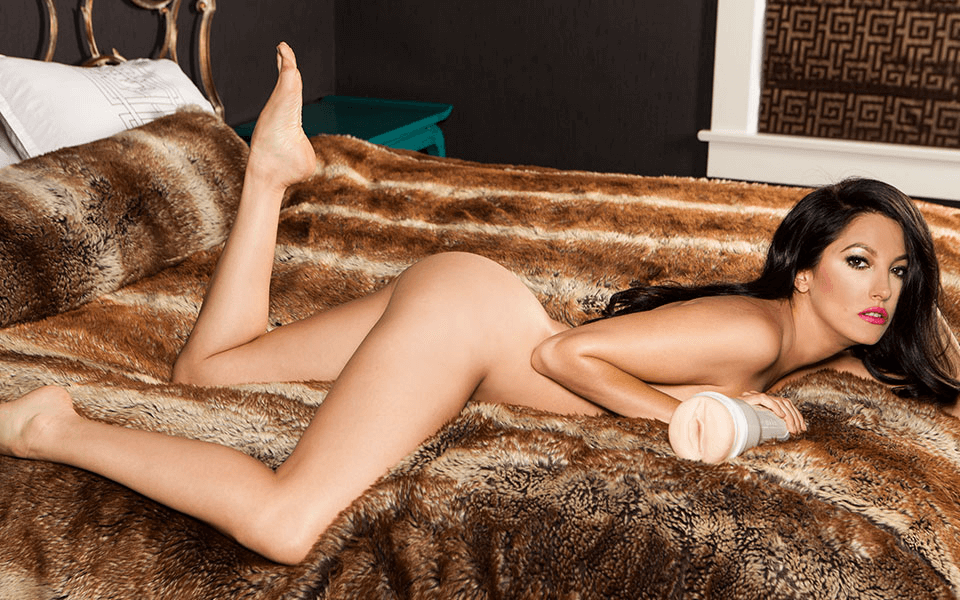 Jenna Haze Fleshlights:
Thanks to the enterprise of ILF Fleshlight, men can enjoy the same sexual sensation with a member of the Sound of Fame. It's as good as how carnal knowledge of a woman feels. A few years back (2009 to be precise) the Jenna Haze Fleshlight was made available for a trial. These toys bring a fresh, exciting dimension to masturbation. They satisfy your sexual desire and fantasy like nothing else would. If you don't want to miss on this sensual experience, then check out Jenna´s Fleshlights.
The brown-haired goddess modeled her two glorious body openings for the Fleshlight. Men are spoilt for choice. Would you go for the Pussy or the Butt orifice? It's your choice. You'll get hard just imagining what Fleshlights of he are in store for you. The opening of the vagina and anus are tight and offer an excellent feeling. Both entrances of the Fleshlight Girl are also nice to look at.
Men may be glad about a narrow and intensive feeling by the penetration. It always culminates in pure desire courtesy of the warm, tight and sweet inside canals of Jenna's Fleshlight. Instead of the usual sleeves, founding other Fleshlight Girls, there are two of the pornstar's special implementation, Fleshlight Lust and Fleshlight Obsession.
Orifices:
Textures:

Pussy – Lust
The Fleshlight Girls Jenna Haze Lust features a warm, tight chamber with a soft texture. This provides for a deep, satisfying feeling whenever you are groping and humping. They neatly formed chambers of the Lust Sleeve has grooves that alternate in different narrow chambers for a tight grip. The Lust Fleshlight increases push for push, helping you climax in ecstasy.
Rating in direct- comparison:

Butt – Obsession
A feeling just like one you'd get with an arse will give you the Jenna Haze Flashlight Obsession. Here is how you should enjoy yourself: First one penetrates into a ribbed chamber which flows into a canal full of stimulative knobs which become narrower at the end. Just like Jenna, who loves how it dazzles the minds of men helping them get a sensation that lasts for long.
Rating in direct- comparison:
Jenna's Profile: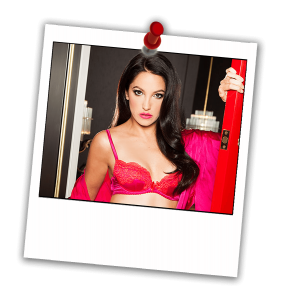 Date of Birth: February 22, 1982
Place of Birth: Fullerton, California
Country of Birth: USA
Current residence: Orange County, California
Body height: 160 cm
Weight: 45 kg
Body in inch: 32, 22, 32
Bra size: B
Hair: brown/blonde, long
Ethnicity: Caucasian
Eye color: brown
physique: thin
Tattoos: no
Piercings: no
Sexual orientation: bisexual
Filmography: The Office: A XXX Parody, Fashionistas Safado – The Challenge, Pirates 2, Not the Cosbys XXX