Live Out Your Fantasies With The Legend Jenna Jameson
Who is Jenna Jameson?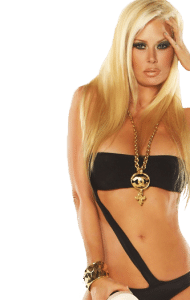 Jenna Jameson is a true icon of the adult entertainment history. Starting out young as an exotic dancer, she quickly caught the attention of Penthouse magazine scouts and soon began her foray into adult modeling. It wasn't long before she made the switch to film and a slew of popular porn movie titles followed. One of the leading names in porn throughout the 1990s, she's notched up more than 200 titles in her time, with several turns behind the camera as a director.
It's not hard to see why Jenna has remained so popular for more than 20 years. Her blonde locks, blue eyes, big lips and ample 34C assets make her one of the most recognizable faces in porn. She's also instantly recognizable by her collection of tattoos. Her trademark heart-shaped tattoos on her rear end make her easy to spot from any angle.
Since her first acting role in 1993, Jenna's been going strong ever since. She showcased her versatility in front of the camera in 1994's Elements of Desire, boasting a host of lesbian scenes. She quickly followed this up with multiple turns in the Up and Cummers series, the Virtual Reality franchise and more lesbian roles that'd quickly earn her industry recognition.
Jenna is a Pornstar Legend
She's also one of the few porn actresses out there to really make it into the mainstream. You'll no doubt have seen her in softcore parodies like Porn'n Chicken, Evil Breed, and Zombie Strippers. She's also leaned her voice talents to animation and video games, with a memorable role as 'Candy Suxxx' in the Grand Theft Auto series. She's also turned her talents to straight-acting roles in mainstream movies, but her signature blonde hair and ample assets ensure you'll rise to attention any time she arrives onscreen.
Jenna's worked with some of the biggest porn studios around. Starting out with smaller outfits and independents, she quickly caught the eye of bigger labels. She's worked with the likes of Sin City, Adam & Eve Productions, Vivid, Wicked Pictures and Digital Playground. More recently, she's taken her work into cyberspace. Her own entertainment venture, ClubJenna, was founded in 2000 and has produced dozens of popular porn titles. She's also turned her hand to directing, including titles like Jenna's Provocateur, Krystal Method, Bella Loves Jenna and the I Dream of Jenna series.
No stranger to success, Jenna's notched up plenty of awards during her career. She won the 'Best New Starlet' gong at the NightMoves Award, followed by multiple trophies at the 1996 AVN Awards, Hot d'Or Awards and XRCO Awards. In 2007, she was indoctrinated into the NightMoves Hall of Fame. In the same year, she picked the 'Favourite Performer of All Time' gong at the F.A.M.E. Awards.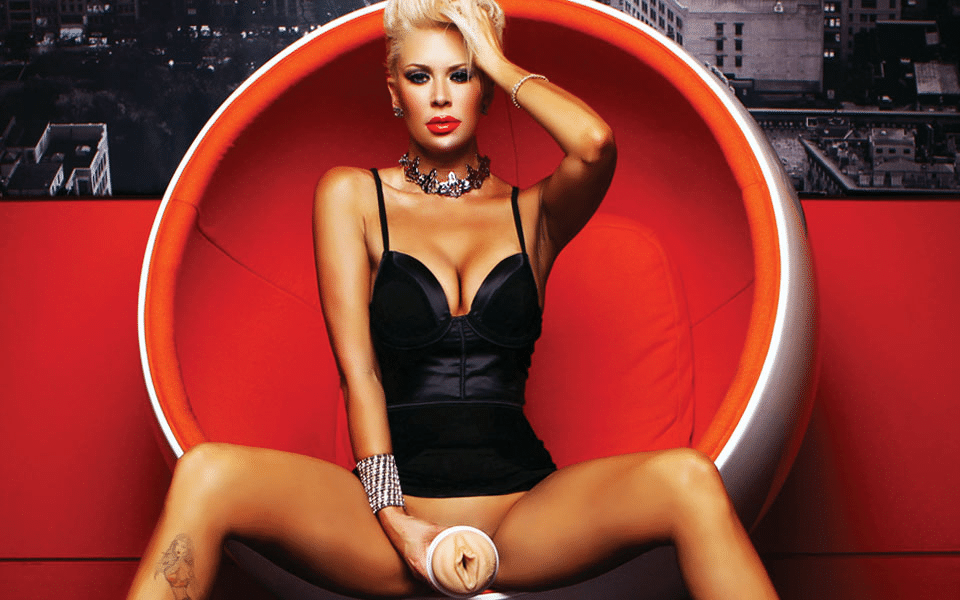 Jenna Jameson Fleshlight:
If you're a fan of Jenna Jameson, you can now live out your fantasies with a range of textures from the Fleshlight Girl collection. It was only a matter of time before the Fleshlight range caught up to this porn legend. In addition to the enticing and exciting Lotus texture, you can experience new heights of pleasure with Jenna's unique Legend texture.
First released in March 2014, the Legend takes pleasure to a whole new level. Experience intense stimulation in every direction, with dynamic textures unique to this sleeve. No matter how many sleeves you've tried in your time, this one's bound to overwhelm the senses. Whichever design you go with, you'll be able to enjoy the perfectly molded orifice. Beautifully modeled after her famous pussy orifice, there's plenty to enjoy once you've penetrated through this pretty pink lips.
Made from Fleshlight´s innovative SuperSkin ™material, you can experience a true-to-life sensation, every time. If you're looking for a truly memorable sensation, you'll want to prepare this sleeve with plenty of lube and a little heat courtesy of the Fleshlight sleeve warmer.
Orifices:
Texture:

Pussy – Legend
This signature Fleshlight sleeve modeled after Jenna Jameson is a must for first-time and experienced users. Offering plenty of variety, brace yourself for plenty of intensity and variety of feeling. Get to grips with the innovative curves and contours and get set for a truly terrific orgasm. Start of slow and build to a great finish, with a strong suction effect and unique textures that'll apply plenty of pressure in all the right places. No one inch is the same, with an assortment of ribs, nodes and spirals combining for a one-of-a-kind experience, every time you use.
Rating in direct-comparison:
Jenna's profile: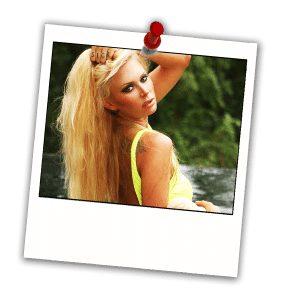 Date of Birth: April 9, 1974
Place of Birth: Las Vegas, Nevada
Country of Birth: United States
Current residence: Los Angeles, USA
Body height: 170 cm
Weight: 50 kg
Body in inch: 34, 22, 33
Bra size: C
Hair: blonde
Ethnicity: caucasian
Eye color: blue
Physique: slim
Tattoos: yes
Piercings: no
Sexual orientation: bisexual
Filmography: Wicked Weapon, Virtual Sex, Jenna Ink, Cybersex, Satyr
Porn Studios: Vivid, Wicked Pictures
https://www.facebook.com/JennaJameson
https://twitter.com/jennajameson
Photos on Flickr
Pictures on Instagram
Images on Pinterest