Marry Queen – A freckled beauty from Europe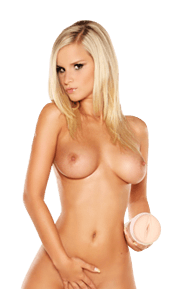 Who is Marry Queen?
Mary Queen is a beautiful breathtaking porn star who hails from the Czech Republic. Professionally, she is called Miela. Her most alluring and sexy features are her fantastically huge breasts and her baby face that makes her transform into an elegant but sexy school girl who can make all sexual fantasies come true. She has beautiful and stunning freckles that are easily visible when she has no makeup on.
Miela's incredibly hot body coupled with her sweet innocent face have made men all over the world swoon over her and develop an uncontrollable desire for her. What makes her particularly sexy is that she has that enviable element of surprise. Judging by her sweet face, it is unbelievable and a definite turn on to discover that she is a fireball in the sack. She embodies what most men want most; a lady in public but a freak in the bedroom. Let her sweet face not fool you; Fleshlight Girl will rock your world and give you a memorable sexual experience.
Mary Queen is quite young and fairly new on the porn scene. She began her career at the tender age of 18 and had never looked back since then. Her career had grown from strength to strength since her debut on the porn scene when she starred in the widely popular porn film Sporty Teens 10. She has done over forty films since then, and all her films have received a great reception worldwide. Although the Fleshlight Girl claims to be heterosexual, she is quite versatile and fluid in her films.
Porn scenes and movies with Marry Queen
She has done it all ranging from soft core porn to soft-core and sensual porn and has also done masturbation films where she sensually excites herself sexually using a Dildo. Marry not choosy, and as a result, she has done sex scenes with both males and females on camera.
Her porn films show that she is the perfect bedroom companion. No gender bias and no limitations when it comes to her sexual prowess. She is open to all sex styles and even enjoys shooting scenes with multiple partners whether male or female. The Fleshlight Girl has mastered the art of masturbation, and she doesn't need a partner to make your sexual juices to flow; she can sensually use sex toys to achieve an explosive orgasm. She is prominently featured in porn sites and porn films that are based on teen productions.
In 2012, Queen's expertise, hot body and raw talent grabbed the attention of global masturbation product manufacturer Fleshlight. She is currently one of the brand ambassadors of Fleshlight, and this global brand has honored her by making a line of vaginas that are modeled after her formidable genitals. The Fleshlights are very popular in Europe and the entire globe at large.
Marry Queen Fleshlights:
Because of Marry Queen's wide spread popularity Fleshlight has decided to make an exact replica of her actual vagina. The design of the Orifice is meticulously done to ensure it feels and looks like Miela's real pussy. The outstanding features of the Fleshlight include an internal and external labia, which are liable for a realistic vagina feel.
Additionally, the clitoris also mimics a real one regarding texture and shape. If you want Marry's young, fresh, narrow and succulent pussy, then Fleshlight has four sleeves for you: Lotus, Mini Lotus, Primal, and Vortex. This line of vaginas will not only stimulate your penis but will also ensure you get an explosive orgasm. Imagine the enjoyable feeling of masturbating with the Fleshlight while watching her captivating porno films; the experience will blow your mind!
Here is a brief down of all the four Sleeves:
Orifices: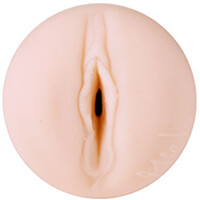 Pussy Orifice
Texture:

Pussy – Mini Lotus
The Mini Lotus Sleeve has a smooth texture and a narrow canal that feels just like a real pussy. The narrow chamber will massage your penis and make masturbation with the Marry Queen Fleshlight a remarkable and fun experience.
Discontinued since July 2016
Evaluation in the direct comparison:

Pussy – Lotus
With seven different chambers, If you from which each chamber has a different feel, the Lotus Sleeve caters all your preferred. If you want is a narrow, soft and realistic feeling pussy, then this is the ideal product for you. The feeling of this Fleshlight is wonderful!
Evaluation in the direct comparison:

Pussy – Primal
Six extremely diverse models inside the Primal Sleeve will guarantee incredibly strong stimulation and maximum satisfaction. With some lubricants a violent orgasm is possible.
Discontinued since July 2016
Evaluation in the direct comparison:

Pussy – Vortex
This Sleeve has the swirled nub structure, that is very popular because of the amazing and sensual way it rubs your penis. The Marry Queen Fleshlight with this Texture brings a soft and realistic feeling while the movements mimic how an actual vagina behaves.
Discontinued since July 2016
Evaluation in the direct comparison:
Marry's profile: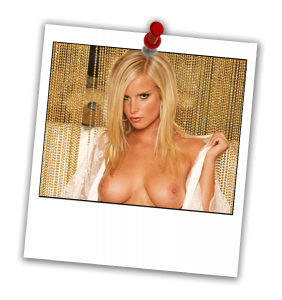 Date of Birth: October 20, 1991
Place of Birth: Dvůr Králové nad Labem
Country of Birth: Czech Republic
Current residence: Prague, Czech Republic
Known as: Miela
Body height: 173 cm
Weight: 56 kg
Body measurements : 36 – 26 – 37 inch
Bra size: D
Hair: blonde, long
Ethnicity: Caucasian
Eye color: blue
Physique: athletic
Tattoos: no
Piercings: no
Sexual orientation: bisexual
Filmography: Sporty Teens 10, Multiple Orgasms, Lusty Lesbo Action, Asspirin 4
Porn Studios: Video Art Holland, Pleasure Entertainment
Marry's Facebook
https://twitter.com/marryqueenmiela
Images on Pinterest
Pictures on Instagram
Free Photos on Tumblr