Nina Hartley – A wonderful MILF (Mom I'd Like to Fuck)
Who is Nina Hartley?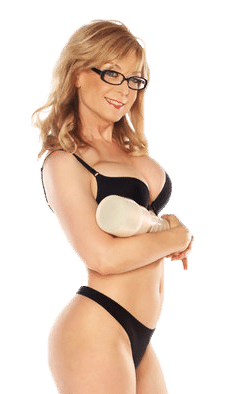 The name Nina Hartley commands a real respect in the porn industry. This blue-eyed starlet with the famous ass first arrived on the scene in 1984 in her debut movie: "Educating Nina". Since then, she's gone on to star in more than
1000 adult films
, while directing more than a dozen. Never afraid of adventure and experimenting, she's dabbled in all kinds of genres. Any fan of bi and three-way scenes will have no doubt seen at least a handful of her movies.
It's no surprise that Nina quickly became a household name in the porn industry. Famed for her sapphire blue eyes and bouncy blonde locks, not to mention her ample rear and sky-high waist. Her shapely assets quickly became her trademark, with a slew of porn work soon following. Very popular is their parodies: Austin Powers XXX, Not The Wizard Of Oz Xxx, The Addams Family XXX and Who's Nailin' Paylin.
Throughout the 1980s and 90s, the Fleshlight Girl notched up hundreds of leading roles in adult films. Leading roles in Lipstik Video's Anal Annie series sealed her reputation as a star and she was soon inundated with others from other studios. Adam & Eve, Caballero Classics, VCA and Midnight Video are just a few of the labels Nina's performed for. If you want to see Nina Hartley in young years, you must view Classic Porn Of The 80´s 2.
Repeatedly nominated and awarded!
Nina has also bagged a bevy of awards during her industrious career. She netted her first 'Best Actress' gong at the AVN Awards in 1987 for Debbie Duz Dishes, before earning subsequent awards for 'Best Couples Sex Scene', 'Best Supporting Actress' and numerous 'Best Speciality Tape' awards. She's also turned her to hand to mainstream acting, with signature roles in music videos and a supporting role in the 1997 porn biopic, Boogie Nights.
The fantastically MILF is also an outspoken activist in the porn world. A true liberal, Nina's constantly argued against the detractors of the porn industry, with a voice that empowers performers and audiences alike. More recently, she's becoming a leading sex author, publishing several books and instructional videos to help men and women alike become better lovers.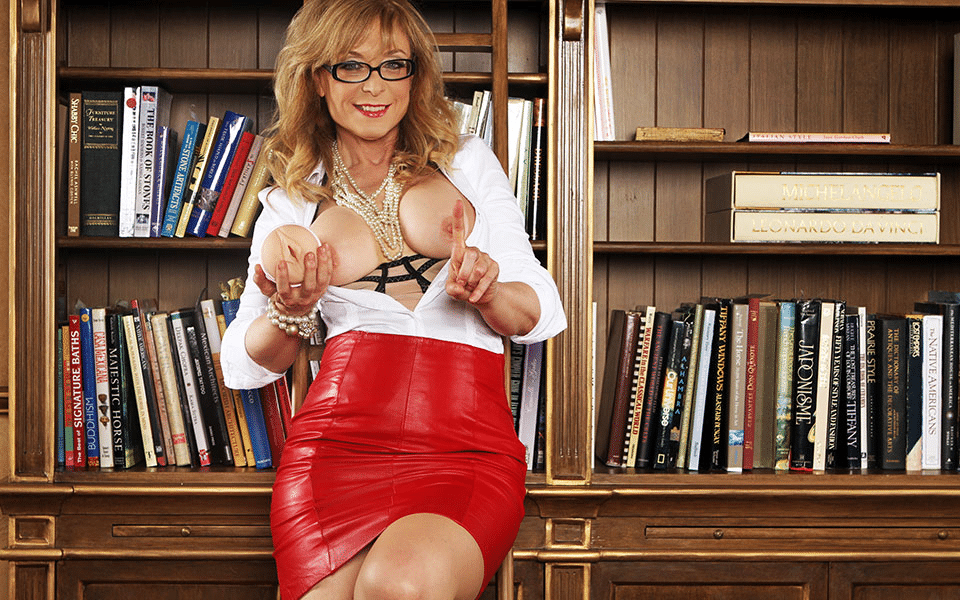 Nina Hartley Fleshlights
Long-time fans and new discoverers of Nina Hartley can now experience her trademark assets themselves thanks to Fleshlight. The first signature Fleshlight are released in September 2010 with the Lotus Texture, intricately modeled from quality SuperSkin ™ material. In fact, you'll struggle to tell the difference between these and the real thing.
Back in 2012, two new Fleshlights of her were unveiled to the world, each featuring perfectly modeled orifices after Hartley's pussy. More than just a great keepsake for her diehard fans, they bring a whole new dimension to masturbation. They'll deliver sensations you've only ever dreamed of before. Enjoy constant stimulation along every inch, with intense climaxes that need to be experienced to be believed.
Whichever option you decide on, you can count on a pleasurable tight fit that'll make every penetration one to remember. Unlike other Fleshlights that are limited to one or two sleeves, Hartley has three compatible textures. Take your pick from an eclectic range of stimulating sleeves that'll heighten sensation during masturbation. Keep it simple with the Lotus or Mini Lotus designs, or try something more textured and distinctive with the exclusive Cougar texture.
Orifices:
Textures:

Pussy -Mini Lotus
An upgrade on the classic Lotus texture, Nina Hartley's Mini Lotus sleeve adds more chambers and a tighter fit. Men of any size and shape will be able to enjoy all the different textures on offer. The rearrangement of the nodes from the main Lotus model is a welcome change, providing more intense stimulation from the off. The tighter chambers provide more constriction, delivering more stimulation and a stronger climax. Easy to clean and maintain, this is bound to become a favorite.
Rating in direct- comparison:

Pussy – Lotus
Enjoy more delicate massages and stimulation with Nina's Lotus texture. Smoother edges and more consistent chambers provide more of a stroke than a firm grip. Perfect for those who want to take their time and glide easy, it's bound to become a favorite. SuperSkin™ polymer material once again adds to the realism. Just the ticket if you're after a great substitute for the real thing. Tight chamber divisions add a touch of constriction, making for a bigger climax.
Rating in direct- comparison:

Pussy – Cougar
Big on sensation with plenty of textures, the Cougar canal is a great choice for those chasing sky-high levels of sensation. The canal width might look consistent, but an assortment of nodes and ridges make every inch a new discovery. Bigger bumps are great for stamina training, while the cross ribs provide more intense feeling against the penis glans. The last stretch of the canal is largely made up of ridges but serves to produce a great suction effect. Great for instant gratification and stamina sessions alike.
Rating in direct- comparison:
Nina´s profile: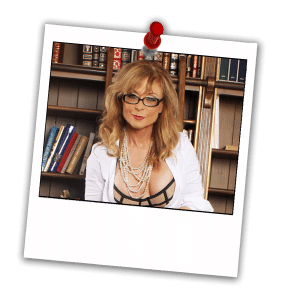 Date of Birth: March 11, 1959
Place of Birth: Barkley, California
Country of Birth: USA
Current residence: California
Body height: 163 cm
Weight: 64 kg
Body in inch: 35, 24, 38
Bra size: C
Hair: Blonde
Ethnicity: Caucasian
Eye color: Blue
Physique: Average
Tattoos: no
Piercings: no
Sexual orientation: bisexual
Filmography: Lesbian Anal Initiatians, Educating Nina, Not The Wizard Of Oz Xxx, Anal Annie, Consenting Adults, Austin Powers XXX, The Addams Family XXX, Who's Nailin' Paylin