The Exotic Fleshlight Girl Katsuni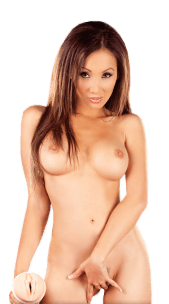 Katsuni is an exotic, charismatic and shiny figure in the international porn industry. She has great knowledge after studying political science, literature and of course her excellent gagging reflex (strange reflex).
One of the Fleshlight Girl's specials is her ability to deep-throat a guy's entire penis into her mouth. The sweet girl is world-renowned for this unique ability to suck a man's cock, kissing it passionately and warmly with her mouth and tongue. In today's industry, it is quite unusual that she has no tattoos and piercings on her body.
The exotic Fleshlight Girl started her career as a photo model for Penthouse, where she was then discovered for the porn industry. Only one year after she was discovered, she signed an exclusive contract with Colmax before she moved on and signed an exclusive performing contract with Digital Playground in 2006.
While at Digital Playground, she featured in various films e.g. Pirates 2: Stagnetti's Revenge, Video Nasty, Fly Girls, Lost Angels and Fashionistas Safado – The Challenge.
In the middle of 2013, Katsuni announced that she had withdrawn from the active porn business and was pursuing a serious career as an actress. Apart from the films in which the exotic featured, her fans can also enjoy the Fleshlight Girls masturbator which is perfectly designed in the exact mold of her pussy.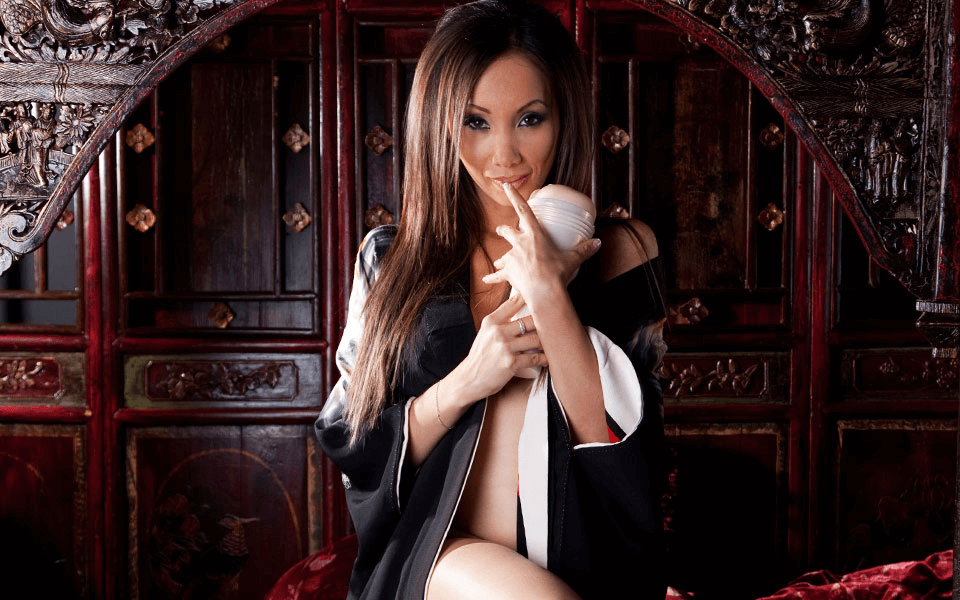 Katsuni Fleshlights:
Have you ever fantasized how it would be having sex with an exotic porn star? The Fleshlight of Katsuni brings you the possibility and gets you closest to your fantasy. The masturbator is designed perfectly to provide you with the most authentic feeling. It gives you the a realistic and absolute vaginal intercourse sensation possible.
Apart from the classical Fleshlight Lotus Texture and Mini Lotus, there is the exclusive exotic Fleshlight Girl with a Lotus Garden Sleeve. The whole nine Lotus knots makes masturbation with this smooth texture quite an extraordinary experience.An unforgettable climax with her Fleshlight is awaiting you!
Orifices: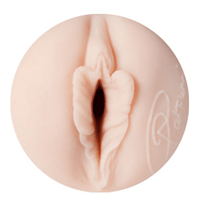 Pussy Orifice
Sleeves:

Pussy – Mini Lotus
The Fleshlight Mini Lotus Sleeve starts with an ultra tight and smooth entry. After that you will come into a wider, more pleasurable canal which is exactly like Katsuni's pussy. The smooth internal canal of this Fleshlight with this texture offers you all of the great advantages of the Lotus structure immediately at the entry. As if this was not hot enough, the whole Fleshlight feels tighter and narrower to give you the most pleasurable and intense feeling.
Evaluation in the direct comparison:

Pussy – Lotus
The Lotus texture is the classical masturbation application for this Fleshlight. It is designed to be really enjoyable. It has a nice tight entrance that opens out as you push yourself farther inside. Designed with seven chambers and nodes towards the back, it provides a realistic sensation and incredible feeling.
Evaluation in the direct comparison:

Pussy – Lotus Garden
This is an insert that is exclusively for the Fleshlight. The Lotus Garden Sleeve has nine chambers which are designed for a unique and original feeling of vaginal intercourse. Not only does the penetration of the Lotus Garden feel so incredibly good for you, but the intense orgasm is also something to watch out for!
Evaluation in the direct comparison:
Model profil: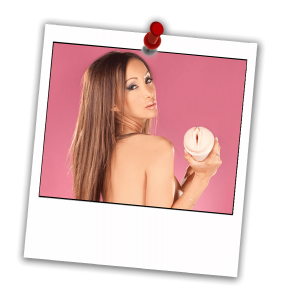 Date of Birth: April 9, 1979
Place of Birth: Lyon
Country of Birth: France
Current residence: Paris, France
Body height: 170 cm
Weight: 53 kg
Body in inch: 34 – 23 – 35
Bra size: 34D
Hair: black, long
Ethnicity: Asian
Eye color: brown
Physique: thin
Tattoos: no
Piercings: no
Sexual orientation: bisexual
Filmography: Fashionistas Safado, Lost Angels, The Hunted-City of Angels, Pirates 2, Nasty (with Stoya Doll)
Porn Studios: Colmax Video, Hustler, Digital Playground, Brazzers, Evil Angel
Photos on Flickr
Images on Pinterest
Free Photos on Tumblr