Tera Patrick – The burlesque Belle
Who is the Fleshlight Girl Tera Patrick?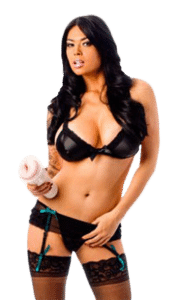 Feast your eyes on the incredibly beautiful Tera Patrick. You might wonder where this beauty came from, but she's actually from the modeling world. She started her career with the Eileen Ford Modeling Agency.
With a Thai mother and American father, it's easy to see where she gets her looks from. Thai, Dutch and British features make her a perfect fit in the porn industry.
In 1999, Tera made her debut as a 20-year-old in Arouse One With You starring  Andrew Blake. This experience was her first, erotic softcore film. Her modeling abilities made it easy to transition into the porn industry as her luscious curves gave way to real talent. Patrick even appeared in the Playboy and Penthouse magazines.
In 2003, she got a contract with Vivid as Vivid Girl. Later, she played roles in some Digital Playground porn movies. Her most famous porn films include Forbidden Tales, Island Fever 1 – 3 and Sex Island.
You won't be disappointed with these films because Tera performs almost any act in front of the camera. Anal, oral, fetish and vaginal sex scenes are her favorites.
With her own production company called Teravision, this actress continues to grow in the industry. See her in "The Moaning of the Virgin Ghost," or listen to her on the Howard Stern Show. Her Fleshlight is also out of this world.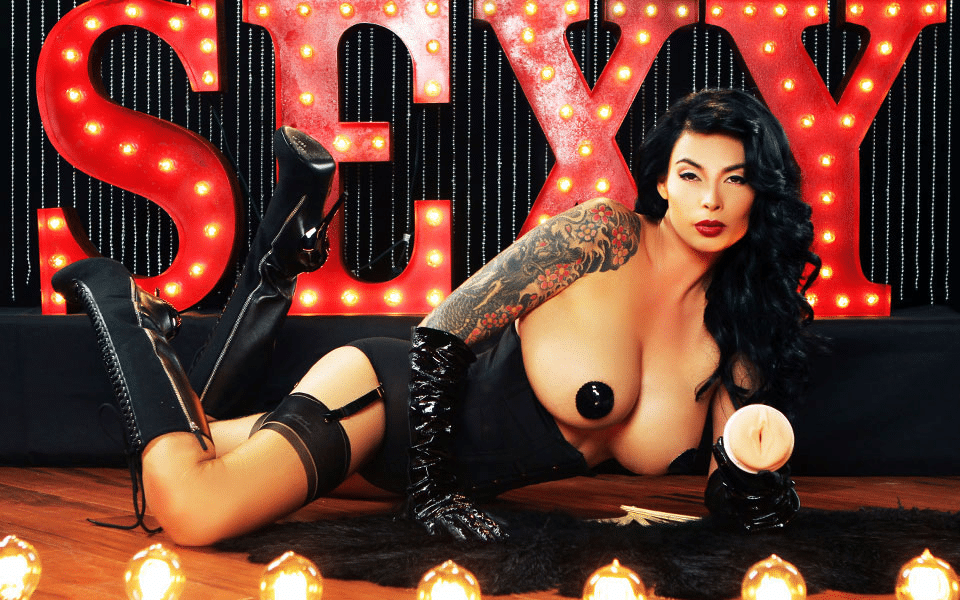 Tera Patrick Fleshlights:
Since 2008, Tera has been lending her famous likeness to Fleshlight masturbators. The Tera Patrick Fleshlights simulated the real feel of her vagina, anus, and lips. Her model has become one of the most popular models in the Fleshlight Girls line.
Tera starred in many adult as films actress. This gives fans an irresistible intrigue into her forbidden fruits. She may be retired from porn, but with her Fleshlight toys you can still make your wild fantasies come true.
Release your sexual urges as you go deep in Tera's ass with the Twisted Texture. Or enjoy Mrs. Patrick´s pussy with her Tease Texture. Please read also the reviews of her exclusive Fleshlight masturbator sleeves.
Orifices:
Sleeves:

Butt – Twisted
Tera's pussy isn't the only entry point open for business. Now you can enter Tera's ass with her twisted toy. This Fleshlight Sleeve will truly make your head spin as its rings grip your shaft and head. Entry into Tera's rear end continues to be a tight push. Once passing that first step, your penis will be greeted by a wrapping of rings that extend throughout the toy.
As you go deeper and deeper the cavity gradually becomes tighter and tighter. Unleash your pent up sexual force as your penis is continually squeezed by each ring within her ass. This experience is one that can be described as pure sexual bliss and the simple structure doesn't deter from sexual liberation you'll receive from this unique toy Evaluation in the direct comparison: ★★★★★

Pussy – Tease
Tera played on screen roles in which she would tease and torture men from having to resist from cumming too early. Now it´s your chance to take on Tera Patrick and see if you can handle the sensations that await. Entering Tera's Fleshlight is a tight experience as you push past that initial entry point. Let your head experience an open area where stimulation is brought on via extended tentacles that tickle your penis ever so gently.
The second push remains tight and will grip your penis to wonderful ecstasy. Continue your push and enter the final chamber that features inter-crossed ribs. The total experience is sure to keep you stimulated and just waiting for Tera to tell you she's ready for your cum. Evaluation in the direct comparison: ★★★★★
Tera's Profile: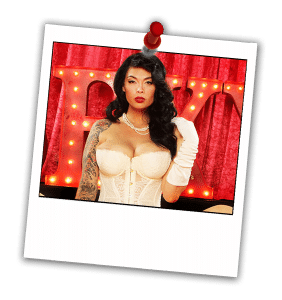 Date of Birth: July 26, 1976
Place of Birth: Great Falls, Montana
Country of Birth: USA
Current residence: Los Angeles, California
Other Names: Linda Ann Hopkins
Body height: 5'9″
Weight: 120 lbs
Body in inch: 36 – 24 – 36
Bra size: 34DD
Hair: black, long
Ethnicity: European, Asian
Eye color: brown
Physique: female
Tattoos: Yes
Piercings: No
Sexual orientation: bi
Filmography: Centerfold Fetish, Farmer's Daughters Do Beverly Hills, Forbidden Tales, Island Fever 1 – 3, Sex Island.
Porn Studios: Odessey, Vivid, Digital Playground, Evil Angel
Tera Patrick Facebook
https://twitter.com/tera1patrick
Tera´s Photos on Flickr
Patrick´s Images on Pinterest
Tera Patrick Pictures on Instagram
Tera´s Google+ Account