Euphoria Fleshlight – Riley Reid´s Authentic Butt Texture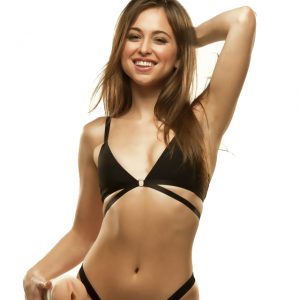 The young and insatiable Riley Reid has taken the porn world by storm. You can enjoy
her porn films and videos
on DVD or online on porn websites.
This seductive brunette has a slim body, a mesmerizing pair of blue eyes and a tight ass. Her spunky attitude has contributed to her success in the porn industry, and there isn't a scene she won't try.
Riley´s most successful works feature girl-on-girl action, double penetration, and anal bliss. Riley Reid is the actress most men desire due to her do-it-all outlook on porn.
Since January 2016 the Fleshlight company I.L.F. LLC features two new sex toy called Euphoria and Utopia. This model is mimics after Riley Reid's butt and features a bevy of amenities that create a sensational masturbation experience.
In this review, I will dive into Riley's beautiful butt and tell you the specific properties, advantages, and disadvantages of the Euphoria channel. Do you know this Fleshlight or have some questions or comments? Then post a comment under the Riley Reid Fleshlight review, please.
Euphoria Fleshlight Sleeve Description
This Euphoria sleeve extends to 9 inches in length. The material is a thermoplastic elastomer called Real Feel Super Skin™. The composition of the resin is a commercial secret of the manufacturer of Interactive Life Forms. It has the same color tone as the most Fleshlight Girl sleeves.
The male sex toy features a total of three separate chambers, each holding a rather tight entry point. The entry point is about 0.7 inches at the largest and an approximate 0.4 inches at the smallest. The chambers also progressively get smaller, and each chamber is about 2.7 inches in length. The larger your penis, the tighter the experience gets for you. The butt texture is made up in a complex manner.
The orifice of the Fleshlight Euphoria is designed and modeled directly on Riley Reid's ass. The distinct features that stand out in this toy help create for an anal experience unlike any other. I.L.F. truly outdid themselves with this creation, and the design of the inner chambers is unique.
In addition, the design of the varied and innovative channel structure is unique. The approach of two rounded cheeks and a crevice greet your penis upon the initial insertion point. The Euphoria texture features three separate chambers that decrease in size as you penetrate further. Each chamber features a structure that takes pleasure to a whole new level. Inside the chambers, one will find webbed-like ribs that extend outward as well as rounded balls and squares. These cross ribs and nubs give you a high stimulation effect and will bring you quickly to orgasm.
Each hole also features an hourglass structure that starts out wide, narrows to a tight grip, and then returns to the wide area once again. Three rounded suction areas greet your penis upon entry into the next chamber. The individual chambers are separated from each other by ringed bottlenecks. These add a new stimulation-impulse repeatedly on your cock.
My Personal Euphoria Fleshlight Review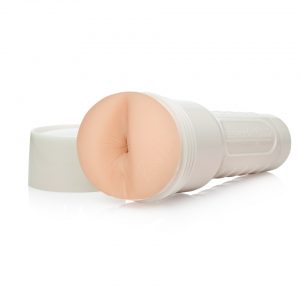 After the release of the Utopia and euphoria Fleshlights, I bought these new masturbators immediately for this review. I conducted the test, with two sex toys at the same time.
In preparation, I gave some lubricant into the channel and warmed it for ten minutes with the Sleeve Warmer. During this time I downloaded three good Reily Reid porn videos from AEBN. When I was in an erotic mood, my awesome test began.
The masturbation experience with this Fleshlight masturbator was very well-liked. The pulsing sensations spread across the shaft of your penis make for a smooth thrusting motion. The tight inner core will grip your penis and send feelings throughout your body that you didn't even know were possible. I recommend using your love toy in a position, which allows you to put forth some effort.
In particularly, the added tightness is fully experienced once you can penetrate Riley as deep as you can go. From my experience, I can say that it doesn't take long until you reach the climax with this Fleshlight. Faster than I would have liked, I got intense, exhilarating orgasm with the Euphoria insert.
Tight Anal Sex Sensations with the Euphoria Texture
With this complex inner make-up comes an extraordinary feeling you won't soon forget. This anal texture encompasses a suction effect and a tight entry to grip your penis and tickle your sensations when you go deeper inside Riley.
The switching between the wide and narrow passages during the penetration will give you an experience of a wide range of sensations.
This Fleshlight Girls Signature Texture is designed to help the user get as close to anal sex as they can manage. The extended webbed ribbing and the raised rings that are contained within each chamber should simulate intense bowel muscles. The structure stimulates your penis from all sides, producing intense feelings and give you a great deal of masturbation fun. The pleasure level of the Euphoria sleeve reaches maximum heights and cannot be replicated unless you are penetrating Riley Reid.
The Real Feel Superskin ™ texture is very flexible and slippery. Nevertheless, you´ll need some more lubricant than usual. The rings in the channel mean you need the lube, and it a lot of gel stays in the canal. After a wide lubricant test, I choose Fleshlube as the best gel. It's almost like water, it doesn't get stuck in blobs, isn´t sticky, and it´s pretty economical.
If you have an uncut penis, this texture will be very effective. Your foreskin will fully be retracted and your nerve endings are free for the rest of the intensive channel-composition.
With this channel, you will experience a quick, intense, and fantastic orgasm. No wonder that the Fleshlight company gave this very special anal insert the name Euphoria. You certainly will be euphoric if you're using this Fleshlight.

Hygiene and Durability
Riley Reid´s Euphoria Sleeve can easily accumulate lube and unhygienic substances in the complex ribbing structure. As such, is it important that you clean your toy thoroughly after each use to prevent mold.
Simply rinse out your sleeve under a faucet with lukewarm water. Massage the material with the forefingers and middle fingers. When cleaning, you should clean every single rib, bottleneck or recess of residues. Do not apply too much pressure as it could damage the inner make-up of your toy.
Under no circumstances should you use soap or an aggressive cleaner. It could damage the surfaces of the insert. Occasionally you should spray Fleshwash disinfectant inside and outside the sleeve, to kill fungi and bacteria.
To dry your sleeve, you can use a kitchen cloth or paper towel. I recommend using a paper towel holder to open up the sleeve and optimize air circulation.
As mentioned the love-toy previously requires the use of lube for experience maximum pleasure. The ILF, LLC has their own line of lubricants called FleshLube that also helps to prevent damage to your toy. Don´t use mineral oil and silicone oil-based massage oils and lubricants.
My Conclusion and Euphoria Test results
The Euphoria Fleshlight is suitable for all fans of plump asses and sensual anal sex. The anal sleeve of Riley Reid is an absolute insider tip.
The three chambers contribute to creating a masturbation experience like no other each in their individual way. The length of the toy allows for users to find their levels of intensity and stick to a masturbation style that works for them. You will get a fast and intense orgasm, but unfortunately, you can't play orgasm control games and delay the orgasm for some hours.
Anal experiences aren't for every individual. But if you were curious about experimenting this would be the perfect sex toy for you. Reid´s Fleshlight is a must-have for ass enthusiasts of all kinds. If you are curious about anal games, you shouldn't miss Euphoria sleeve. Fulfill your secret anal fantasies.
With the Euphoria insert, fans of Riley Reid can enjoy her great ass without embarrassment, giving you a great deal of satisfaction. To inspire your fantasy, you should see Riley Reid's porn movies.
Review overview
Stimulation, intensity & structure
9
Price / Performance ratio
9
Summary
8.2 Flesh Score: Great With all factors taken into consideration, this toy is one that can truly convert a pussy lover to try out an anal adventure. The complexity and grip textures add to a long list of features that help this toy standout in the eyes of any user. Wrapping your mind around all of these features can be difficult, but that will all be taken care of once you get your penis inside of Riley. I rank this toy a 9.2 out of 10 due to the factors mentioned above and the fact that there is nothing that quite compares to this model.
Pros:
A consistent tight grip throughout
A complex inner make-up that heightens orgasms
A quick masturbation experience that won't have you lasting long
3 total chambers that feature different levels of tightness
The most unique anal toy you will ever find
The reel feel texture allows for fantasies to run wild
Cons:
Rather fragile inner canal (harder to clean)
Added complexity also adds to a more meticulous caring regime
Only comes with the texture and not the casing (limits ways of using the device)
Can seem too tight for some users
Some users prefer a simple make-up and this toy is complex in nature of the make-up