Angela White – A concentrated load of Sexappeal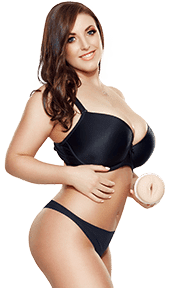 Angela White's is a very popular pornstar from Australia. Her body is a source of envy and desire for women and men throughout the world. She first began her foray into the pornography business shortly after her 18th birthday, but she spent the first few years of her career focusing exclusively on lesbian and solo scenes. She wouldn't engage in her first straight sex scene until eight years later with the film Angela Finally Fucks. She's committed herself to a variety of roles since then. In 2013, Angela launched an exclusive paid website for her fans.
The talents of Angela extend well beyond a pretty face and gorgeous body. She spent a year in France studying gender politics. Angela openly identifies as bisexual and has positioned herself as a lively voice in Australian politics. In 2010, she ran as a political candidate for the Australian Sex Party. This garnered her significant media attention, particularly because her former co-star Zahra Stardust ran for office a year prior.
Angela was chosen as a Fleshlight Girl in 2014. Her Fleshlight Girl mold faithfully captures her beauty and appeal and lets fans satisfy themselves with her Fleshlight whenever they desire. Her Fleshlight is available in two unique textures.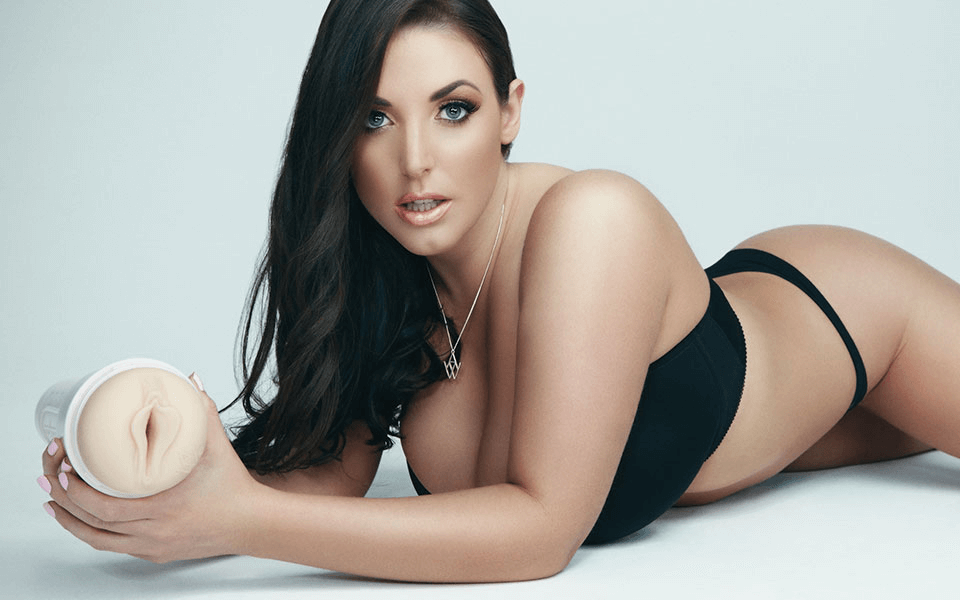 Angela White Fleshlights:
What man hasn't dreamed of enjoying his favorite porn star for himself? These male sex toy sleeves give every red-blooded man who ever lusted after Angela that very opportunity. Using cutting edge modeling technology, each detail of the model's tight anus and sexy pussy lips are perfectly reproduced for private enjoyment. Ms. White is the first Australian model to be given this honor. You will never be so happy to go Down Under as you will with these sexy men's toys.
This lovely lady offers her fans two exciting and unique textures. Her pert and perfect pussy is perfectly modeled for her signature sensation Indulge. Her delightfully realistic anus replica offers up the sensuous and lifelike entrance Entice. No matter which naughty thoughts you have in mind, you will find yourself sated in her deliciously pale pink Orifices.
Orifices:
Textures:

Pussy – Indulge
From her rosebud entrance to her tight tunnel, Angela's pussy texture will have any man craving more. Measuring a full nine inches long, you will feel the extraordinary pleasure as you penetrate her depths. Indulge uses a series of wave-like chambers with firm knobby nubs. Smooth ribs run lengthwise though the chambers, keeping the pleasure coming. Each knobby nub gently strokes your penis in mind-blowing ways. This might just be better than the real thing!
Rating in direct- comparison:

Butt – Entice
A delightfully snug entrance will have any man believing this Orifice is the real thing. As you plunge deep into Ms. White's anus, your penis will be massaged by alternating rows of firm nubs and orgasmic O shapes. These one-of-a-kind titillating patterns offer you a sensation that is as sophisticated and elegant as the gorgeous star herself. Push deeper into her and she tightens up, just like the real thing. You don't want to miss out on this feeling.
Your lust can be sated with either the Indulge pussy or the Entice anus as a complete pleasure kit. For those who just need an insert, each model is sold as the sleeve alone. Ms. White's signature pussy and anus is sure to leave you smiling. Rating in direct- comparison: ★★★★★
Angela's profile: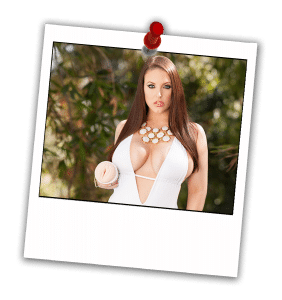 Date of Birth: March 4, 1985
Place of Birth: Sydney, Australia
Country of Birth: Australia
Current residence: Sydney, Australia
Body height: 5'2″
Weight: 120 lbs
Body in inch: 42 – 28 – 36
Bra size: 32GG
Hair: brown, long
Ethnicity: Caucasian
Eye color: blue
Physique: female
Tattoos: Neck
Piercings: Navel
Sexual orientation: bisexual
Filmography (best known porno films): Angela White Finally Fucks
Porn Studios: Girlfriend Films, Score, Double DD Busty, Abby Winters, DDF
Homepage: http://angelawhite.com
Blog: http://blog.angelawhite.com/
https://www.facebook.com/theangelawhite
https://www.instagram.com/theangelawhite/
Angela´s personal Reddit Account