Kayden Kross – The blonde Temptation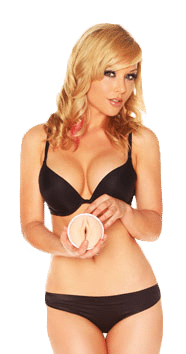 Kayden's introduction to the porn world was rather unconventional. That didn't stop her from attaining a lot of success in it, however. The Fleshlight Girl, like many of her peers in the field, started out as a stripper. Stripping was merely a brief career for Kayden Kross, however. She was an enthusiastic horseback rider who had the desire to prevent a poor pony from being butchered. Her goal was to strip in order to earn the money necessary to buy the "at-risk" pony.
Kayden Kross was first filming experience was when she was 21 years old. She was still known by the name of "Jenna Nicol" at that point. She quickly become a contract girl with Vivid Entertainment. Her deal with the company, however, ran out in 2007. Kayden kept busy working on her own for a little while after this. In late 2007, she received an exclusive deal with Adam & Eve. A while later in 2009, she landed an exclusive Digital Playground deal and get a role in the parody Top Guns.
The Fleshlight Girl shows up in heterosexual and lesbian sex scenes alike. She does so exclusively for soft-core porn, however. She differs from many other porn actresses out there in that she's actually managed to launch a mainstream career for herself. Kayden appeared on the popular television program CSI: Las Vegas, for example. She also appeared on well-known television shows such as Breaking Bad, Rules of Engagement and Family Jewels. She's even an avid writer who pens a Penthouse column on a routine basis.
She became a Fleshlight Girl in August 2012. Her anatomy was used to create a device and is now available for Fleshlight fans to purchase. Kayden is a force in the Fleshlight realm just like Krossa White is. Krossa White is another acclaimed star working in the field.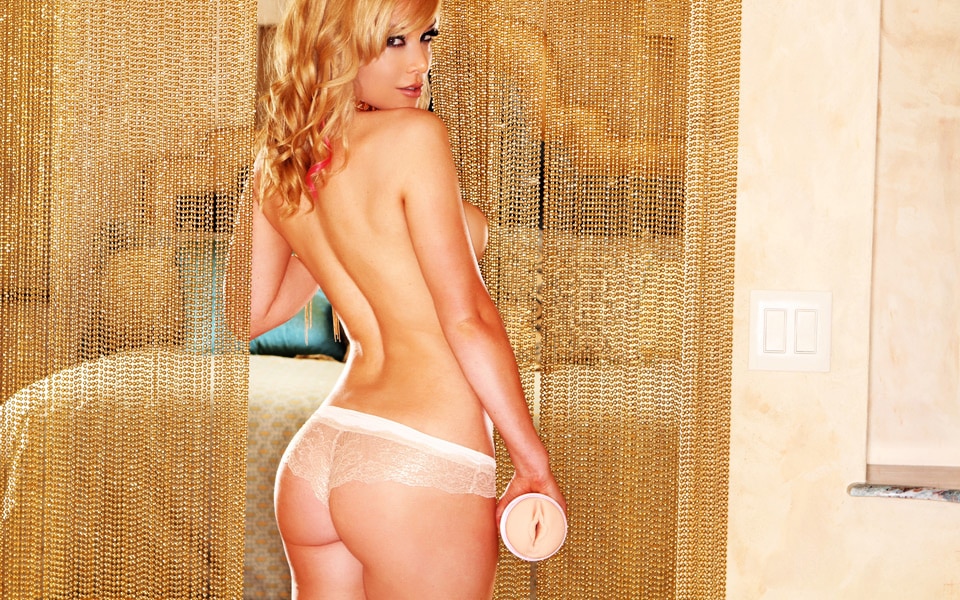 Kayden Kross Fleshlights:
The Fleshlight is a unique male sex toy that is different from the competition by the level of stimulation and durability their products provide. One of their premium lines, Fleshlight Girls, recently launched the Kayden Kross line of inserts. Kayden is a unique adult film star to be featured in these products due to her success in all levels of the adult film industry in roles as an actor, director and studio owner.  This shouldn't come as a surprise seeing that her hometown is Sacramento, California. For those who don't know, California is the home of both Hollywood and the adult film industry.
Kross gets her own Fleshlight in August 2012 under the name Bookworm. With her pussy orifice are offered the Fleshlight Lotus and Mini Lotus Texture.
Orifices:
Textures:

Pussy – Lotus
The Lotus is a successful attempt at recreating vaginal sex in a male sex toy. The Lotus starts with a tight initial chamber that expands into a larger chamber with smooth, rolling bumps that feel like being inside a woman. If you buy this Fleshlight of Kayden Kross, you won't regret this one.
Rating in direct- comparison:

Pussy – Mini Lotus
The Mini Lotus insert is the little sister of the full size Lotus so men of smaller dimensions can enjoy the same sensations as the Lotus. It starts with an ultra-tight chamber that opens up into a wide canal with smooth bumps that massage your shaft and provide the unique sensation of vaginal sex. The climax will be lovely.
Rating in direct- comparison:

Pusssy – Bookworm
The Bookworm Sleeve is around 9.5 inches long and no wider than .75 inches in the canal diameter. It offers a tight and twisty path with gentle bumps and ribs. You should treat yourself to this wonderful experience. You won't regret it.
Rating in direct- comparison:
Kayden's profile: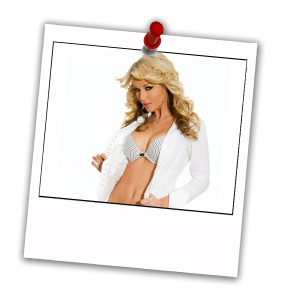 Date of Birth: September 15, 1985
Place of Birth: Sacramento
Country of Birth: USA
Current residence: unknown
Body height: 5'5″
Weight: 123 lbs
Body in inch: 32-24-35
Bra size: 34C
Hair: blonde, long
Ethnicity: Caucasian
Eye color: blue
Physique: athletic
Tattoos: feet, left belly
Piercings: No
Sexual orientation: straight
Filmography: Body Heat, Top Guns, Code of Honor, Trading Mothers for Daughters
Porn Studios: Vivid, Adam & Eve, Digital Playground, Evil Angel
https://www.facebook.com/KaydenKross/
https://twitter.com/kayden_kross
Photos on Flickr
Images on Pinterest
Instagram Pictures