Christy Mack – The tattooed beauty
Who is Christy Mack?
Christy Mack is distinguished by her numerous tattoos in the modeling world. Before she became involved in porn in 2012, she already had a successful career as a tattoo model. For example, photo spreads of her appeared in magazines such as Inked Girls and Rebel Ink. Her wild side shined in her pictures for Bangbros and Brazzers. Moreover, she played a role in the independent film "Zombie Abomination: The Italian Zombie Movie – Part 1."
At the beginning of her career as a porn actress, Christy primarily played in productions related to the tattoo porn genre. The most notable films that she appeared in include "Inked Angels" and "Inked Girls." Christy achieved more fame with her role as the character Zatanna in the porn parody Dark Knight XXX. In 2014, she appeared in another porn parody, Rambone: A Dream Zone Parody, which is based on the Rambo film series, and she took on a major role in front of the camera.
Moreover, Christy is a Fleshlight Girl, working with the company to produce her line of male masturbators. With more than 1 million followers on Instagram, it was only a matter of time before the American industry started to give the beautiful Christy a lot of attention as a Fleshlight Girl. With Fleshlight masturbators inspired by her orifices, the general male public can feel what sex is like with a porn star. The inserts are available in different textures that are molded after Christy's vagina and anus.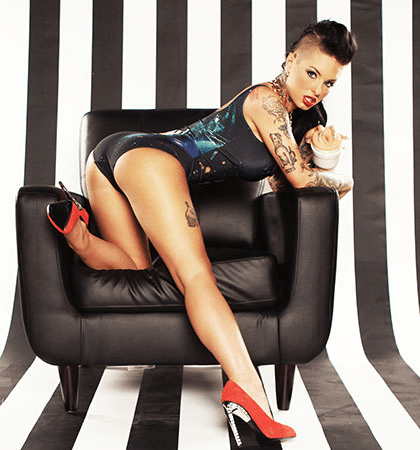 Christy Mack Fleshlights:
Christy Mack is known for her athletic charm and rough doggy style of sex. You can experience what it would be like to shove yourself raw and deep inside Christy with her Luxe personalized sleeve. The entrance to her canal is a replica of the intimate parts of this cam beauty while the interior is a turbulent design meant to take you on a rough ride.
When you view Christy's porn videos, you can use the Booty Fleshlight to take your experience to the next level. You'll feel as if her flesh is surrounding you as you listen to her voice, slip inside the smooth entrance and be teased to a satisfying climax. Her work has been recognized by AVN and other top porn companies and has led to the production of her very own line of Fleshlight Girls. Get inside Christy and let your wild fantasies run ramped.
Orifices:
Textures:

Pussy – Attack
The Mack Attack provides you with a tight entrance that grips your penis to a sensation like no other. Deeper penetration takes you into a ribbed entry way with ridges that massage your penis. For large individuals, the end of the attack ends with another tight entry way. This three part system allows for you to feel Macks's tight entryway and then be embraced by the ribbed and raised vortex area for maximum sensation and pleasure. Experience full orgasms as you take on Christy and satisfy your sensation of receiving your very own Fleshlight with the Attack Sleeve. Christy Mack was very seriously injured as she was
brutal beaten by her ex boyfriend
. I guess that this is the reason, why this Fleshlight is named "Attack".
Rating in direct- comparison:

Butt – Booty
Get inside Christy's tight booty with these additional styles. Christy is known for her wet and wild anal scenes and now you can enjoy the sensation of taking her from behind. This tight anal replica works to surround your penis with a tight and then loose alternating structure. The structure of the Booty Sleeve is tight upon entry and then widens slightly. This pattern continues throughout the mold allowing your penis to experience a gripping feeling across multiple areas on your shaft. The Christy Mack Fleshlight is awaiting you and her anal attack will leave you to experience maximum climaxing sensations and orgasms. These great masturbators bring the Fleshlight Girl to the comfort of your own home. Enjoy Christy unlike ever before and try out her irresistible line of fleshlight products.
Rating in direct- comparison:
Christy's profile: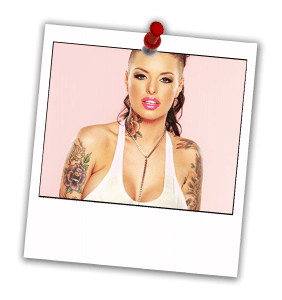 Date of Birth: May 9, 1991
Place of Birth: Chicago, Illinoi
Country of Birth: USA
Current residence: Edinburgh, Indiana
Body height: 5'11"
Weight: 115 lbs
Body in inch: 34-22-36
Bra size: 34DD
Hair: brown, long
Ethnicity: Caucasian
Eye color: blue
Physique: athletic
Tattoos: Yes
Piercings: Yes
Sexual orientation: bi
Filmography (best-known porno films): Dark Knight XXX, Rambone, Wanderlust