Nikki Benz – Crossover Star of 2015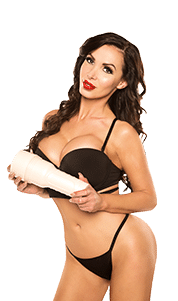 Nikki Benz is a name the porn industry recognizes and holds to a high standard. This luscious film star is known for her stunning looks and her numerous accounts of works in the industry. Within the industry she is featured in many films and scenes expressing her sexuality with either sex.
This free-spirited sex goddess is the face of the porn production company Brazzers. Brazzers marks one of the few accomplishments this starlet holds. Nikki is  still an active porn actress since 2002 and appeared in over 300 porn films till today. Her first girl/boy scene ever was the porn movie The Sweetest Thing with Ben English.
In 2011 she was named the Penthouse Pet of the Year. This highly coveted award isn't just handed out and it commemorates her work that she has done to innovate the industry. Strap On Sally 20 marked Nikki's first work in the industry where she can be seen losing her inhibition with wild child Gina Lynn. Very popular is her porn movies Fly Girls, Lust (with Jesse Jane), Babysitters, Hot Chicks Big Fangs 1 & 2.
Her most recent ventures have landed her a spot in the AVN Hall of Fame, one of the best accomplishments for an adult film star to receive.  Last year the Fleshlight Girl received the Crossover Star of the Year Award.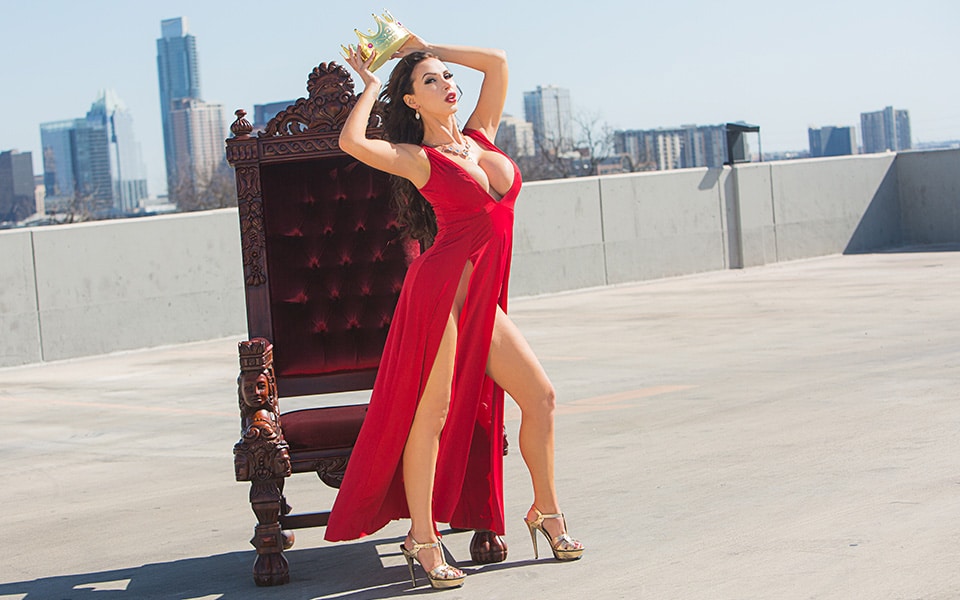 Nikki Benz Fleshlights:
Nikki Benz became a Fleshlight Girl in 2016. Her product lines give users an intense sensation that arouses their every need.
Going deep inside Nikki was once a dream. Now it becomes a reality with her two special Fleshlight Girls Sleeves: The pussy molded MVP texture (Most valuable Pussy) and the ass molded Reign texture. Let's go deep inside Nikki as we take a look at her unique line of fleshlight products.
Orifices:
Textures:

Pussy – MVP
Miss Benz's pussy involves a canal that any man would die to be inside. Now you can enjoy the experience of being deep inside Nikki as her tight pussy corals your penis. Upon insertion, the user will feel a great amount of sensation as the lips wraps around your penis. As you insert deeper, you then come upon spaced and raised material that will embrace your shaft unlike ever before.
Going as deep as you can get lets you reach a third level of sexual bliss as you reach the raised nodules. This three-part model allows you to get all of Nikki any time you would like. The MVP experience is a pleasure unlike any you have ever received before and the wild ride will leave you wanting more and more of Nikki. MVP is a synonym for "Most valuable Pussy". Rating in direct- comparison: ★★★★★

Butt – Reign
For an even tighter experience, try insertion into her juicy rear end with the Reign experience. Nikki Benz's tight ass leaves a lot for men and women to desire. SuperSkin wrap greets your penis as you begin this anal fantasy. As you get deeper, your penis then experiences a spaced sensation of narrow and wide walls that grip your penis and take it one on hell of a ride. Passing through this area gives you a ribbed sensation area followed by nodules that keep you stimulated and have you climaxing in no time at all. The complex nature of Nikki's ass provides the user with many multiple levels of sensations and pleasure. Stick it in nice and slow or give it to her as rough as she can take it with Nikki's Reign experience.
Rating in direct- comparison:
Fleshlight MVP & Reign Combo Deals
After hearing about both of these wonderful experiences, it can often be "hard" to decide which route to take. Keep that penis nice and firm in knowing that these products come together in Nikki's VIP Experience. The VIP experience provides you with the two models described above and comes with two additional products for your pleasure: Fleshlube Water and Fleshwash. Fleshlube water keeps her ass and pussy wet and ready for you at any time of the day. Fleshwash helps keep Nikki clean and ready to go for you whenever your sensations or urges get too hot and heavy to ignore. Alternate between Nikki's pussy and ass and enjoy your very own porn fantasy scene. See how long you can last with Nikki's VIP experience today.
Nikkis Profile: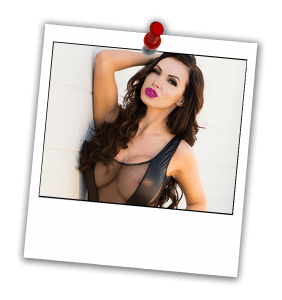 Date of Birth: December 11, 1981
Place of Birth: Mariupol
Country of Birth: Ukraine
Current residence: Toronto, Canada
Body height: 5'4″
Weight: 120 lbs
Body in inch: 34 – 24 – 34
Bra size: 34DD
Hair: brown or blonde, long
Ethnicity: Ukrainian
Eye color: hazel
physique: thin
Tattoos: lower back, right wrist
Piercings: Tongue, Nipples, Navel
sexual orientation: bisexual
Filmography: 10 Things I Hate About Love, Anal Dream Team, Benz Mafia
Porn Studios: Hustler, Penthouse, Digital Playground, Brazzers, Evil Angel
https://www.facebook.com/BenzMafia/
https://twitter.com/benzmafia
https://twitter.com/nikkibenz
Photos on Flickr
Pictures on Instagram
Images on Pinterest
Nikki's Google + Account