Fleshlight Reign : The Ass Sleeve of Porn Queen Nikki Benz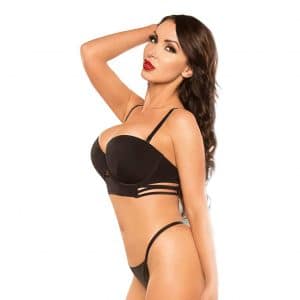 I have a thing for exotic women so it makes sense that I'd be the first in line for the
Nikki Benz
ass. I can just picture this Ukrainian beauty as she works the porn industry up in Canada. Her Fleshlight debut came in April 2016, and many men have taken in the pleasure that is Nikki Benz. I've tried out her molded butt so that you can see what you're missing without this texture sleeve
Reign
 in your personal collection.
Take a ride on the wild side with Nikki, and you'll be a happier man indeed. My concern is to help you to find your personally best Fleshlight. Please leave a comment under this test report, when you have questions or own experiences and opinions with the Nikki Benz Ass Texture.
Reign Texture Description
The Reign is aptly named because Nikki is definitely a queen in my book. This texture only comes with the sleeve. You should have your plastic sleeve already in stock at home before you move to this advanced texture. When you receive it, you'll notice that it has a dark-pink appearance that reflects the refined beauty of this Ukrainian lady. The one orifice that you receive is a perfectly designed butt that invites your penis glans in for a peek at what's to come. The rounded buttocks surrounding the orifice makes this experience even more livelier than other sleeves in the industry.
Some fans of this texture might say that it's similar to the experience you find with Nikki Benz´ Fleshlight MVP mold. However, it's difficult to compare the vagina to an anus. Each session between these two orifices will leave you with entirely different feelings. In the end, you will have the release that you need. When I'm looking for that alternative canal, this straight-forward sleeve fits my needs.
At about 9.5-inches or 25.25-centimeters in length, this Fleshlight is slightly longer than the others on the market. In fact, some measurements are inconsistent with some users reporting only a 9-inch length. Regardless of the exact length, you'll still receive five chambers of pure bliss. You'll alternate between intense constriction and stimulating massages. If you're ready to learn more about this sleeve, my firsthand Fleshlight Reign review is the perfect place to start your research.
My personally Fleshlight Reign Review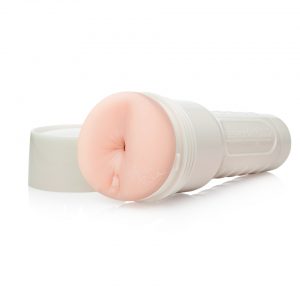 I decided to take the Fleshlight Reign test because the chamber design excited my mind before my body had a chance to really feel the sensations. If you're looking for that whole-body orgasm, you'll find it with this molded texture. Picture Nikki in your room as you lube up this sleeve, and heaven will await you. This queen will reign on your parade as you thrust your way to glory.
Nice Reign Sleeve Design with Nikki Benz
There's no word to describe the Nikki design except for a collective "wow" from fans across the globe. The most distinct feature within this orifice is the X-shapes. You heard my description correctly. The first chamber has X-shapes lining the edges. You won't realize how good these shapes feel until your member meets them in person. If you can venture any further, you'll find a set of widely spaced ribs.
Don't discount the importance of the ribs. I was stimulated with the X-shapes alone, but the ribs create that suction effect that every man covets. Keep your head in this area for as long as possible, and the suctioning will continue to grow. You're not done yet because a long, narrow canal is ready to greet you. This third chamber has subtle ribs that tickle your length as you penetrate through to the fourth chamber. I nearly lost my senses in this area. Be prepared for a wild ride.
Angled extensions finish off your ride as you reach the final chamber. The entire sleeve seems to close in on your body as you complete that last thrust. I cannot state how fantastic I feel after experiencing Nikki's orifice. You'll need to recover for awhile after the first try.
Very intense Ass Fuck Feeling
Some Reign fans describe a sensation of blacking out as they finish up their session. Although this description sounds a bit exaggerated, I know my eyes were rolling to the back of my head at times. The reason behind the amazing sensation is the variation.
Each chamber is just long and narrow enough to make the average man tingle with pleasure. The real clincher is the nearly 2-inch long section that's incredibly narrow. By this time, you've encountered mild stimulation and suction. Your member is probably ready to blow, and then you feel the narrow tunnel. I've heard that some men never pass this section. Keep your stamina up so that you can truly experience this orifice. Don't disappoint Nikki because the real-life materials will help your imagination go wild. For most people, the orgasm is extended and intense. You'll only want to rest and try again later on.

Hygiene & Durability of the Reign Fleshlight
I have some reservations about using this texture because of the cleaning issue. You really need to wash it out well so that you can prevent mold. Although you may be excited to try this orifice out again, take your time with cleaning it. Use some specialized cleaning fluid from Fleshlight, and dry it as much as possible. Try to turn the sleeve inside out if possible. This strategy allows all of the crevices to dry naturally. The ribs and bumps can easily hide residues from your pleasure time. While you're cleaning the sleeve, rinse off the plastic cover too. You want every part of your Fleshlight system to be ready for next time.
My Reign Fleshlight Conclusion & Final Thoughts
This Fleshlight Girls Signature Texture isn't for the faint of heart. I nearly exploded when I first encountered its tight butt texture. I recommend lining it well with Fleshlight lubricant in order to feel every inch of the interior textures.
You'll have a massage and suctioning effect within a few centimeters of space, which drives my cock crazy with stimulation. Give the Nikki Benz butt a try, and I know you'll be begging for more. I'd sincerely vote this product as the best male sex toy of 2016.
Review overview
Stimulation, intensity & structure
8
Price / Performance ratio
9
Summary
7.8 Flesh Score: Good If you want more practice with the orgasm of a lifetime, the Nikki Benz Fleshlight is your ticket to an amazing ride. As you feel the penetrating sensation, you can practice your stamina strength that can be easily applied to real life. I can please the ladies even more now that I've had a professional experience with Nikki by my side.
Pros:
Perfectly simulates the penetration sensation
Narrow sections form intense sensation
Motivates your stamina to complete the penetration into the canal's numerous chambers
X-configuration in the first chamber is unique to the Reign butt texture
Varied chamber sizes create alternating sensations down the penis shaft
fast orgasm is  possible with this Flehlight
Cons:
large, long penis need to enjoy two beautiful Chambers
Difficult penis entry
Too intense for freshman Flashlight fans
Time-consuming cleaning process