Jesse Jane – An Exclusive Fleshlight Girl
Sugar sweet and outrageously perverted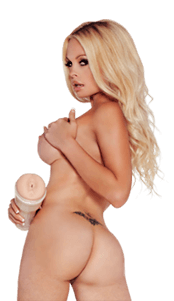 Jesse Jane is one of the few actresses in the porn industry who has worked almost exclusively for one Production Company under contract. Since entering the porn branch in 2002, she was signed with Digitally Playground, but in the end of 2014, pretty Jesse signed a contract with Jules Jordan Video.
However, her career began with a walk-on in the film Baywatch – The Movie. Moreover, she also worked as a model for Hooters and Hawaiian Tropic, where she was a bikini – model. Because of her fantastic figure, it didn't come as a surprise that she was going to succeed as a model. Her first appearance in a porn scene was in the film No Limits. After that, another 117 other films followed. Very popular are her porn movies: Island Fever 3 & 4, Top Guns, Fly Girls and Pirates 1 & 2.
Jesse gained distinction several times for her achievements before the camera. Among those distinctions were for the hottest figure, the best sex scene, the best sex scene with women and the best group sex scene with women. In 2012, she was inducted into the sound XRCO of Fame. In 2013, she was inducted into the sound AVN of Fame. Jesse is a self-confessed lover of down and dirty no holds barred sex.
Thanks to the budding Fleshlight enterprise, men can feel like they themselves are having sex with a pristine member of the Hall of Fame. In 2009, hot Jesse was made a Fleshlight Girl and received her own product line. This Fleshlight Girl has a vagina, anus, and lips modeled after her, which paved the way to the line of masturbators that Fleshlight has to offer consumers today.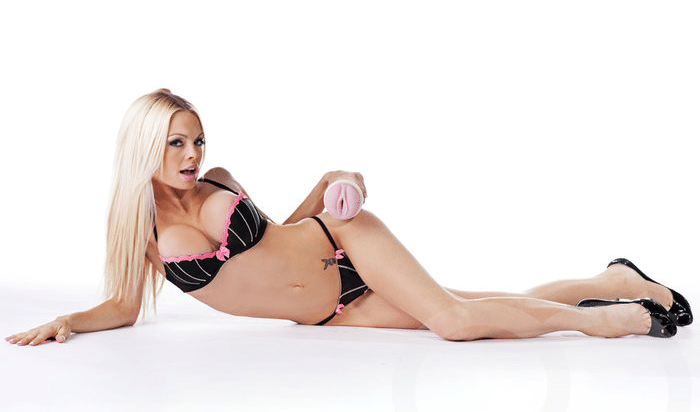 Jesse Jane Fleshlights:
Jesse Jane is known for her athletic charm and rough doggy style of sex. You can experience what it would be like to shove yourself raw and deep inside Jesse with her Gauntlet personalized sleeve. The entrance to her canal is a replica of the intimate parts of this cam beauty while the interior is a turbulent design meant to take you on a rough ride.
When you view Jesse's porn videos, you can use the Jesse Jane Fleshlight to take your experience to the next level. You'll feel as if her flesh is surrounding you as you listen to her voice, slip inside the smooth entrance and be teased to a satisfying climax. Any option you choose from the Jesse Jane collection will leave you completely satisfied and will never leave you bored. Modeled perfectly after the best parts of Jesse, these should be in the collection of any real man and exotic sex enthusiast.
The Fleshlights comes in five different textures, that will allow you to cum in five different textures: When you like to fuck Jesses pussy, you can decide between the exclusive Gauntlet texture and the classical Lotus sleeve and Mini lotus texture. These are some of the most beautiful Fleshlight pieces yet. If you want to enjoy to Jesse bareback, you can use the butt texture Forbidden. VERY intense is Jesse´s oral sleeve named Swallow.
Orifices:
Textures:

Pussy – Mini Lotus
When you're looking for an intense experience, Jane's Mini Lotus sleeve is a perfect distraction from the rest of the world. There's a total of nine chambers than having rough shapes like the lotus flower. As you penetrate the connections between the mini lotuses, you'll feel alternating sensations of tightness and suction. Keep riding this sleeve until the very end when you feel the release of a lifetime. Each mini lotus has just enough space to cradle your member while creating that realistic feeling that's inherent to Fleshlight's products.
Rating in direct- comparison:

Pussy – Lotus
Some men want that traditional sensation as they thrust through a Fleshlight sleeve. Your needs can be fulfilled with the Lotus texture. The first chamber is long and tight, but then you're immediately catapulted into ecstasy as you encounter the main lotus. This flowery shape traps air so that suction is your primary sensation at this point. You'll experience a total of seven chambers as you penetrate through Jesse's vaginal orifice. The four, bulbous chambers that complete this texture are wide enough to give you some release while the connections grasp your member with a tightness that can't be beat.
Rating in direct- comparison:

Pussy – Gauntlet
A distinct experience that you'll never forget is with the Gauntlet sleeve by Jesse. Five chambers with different textures will excite any beginning or experienced man as they explore this Fleshlight vagina. Enjoy the welcoming tightness and ringed section as you move forward to the single, lotus formation. The sensation really builds when you feel the pointed fingers tantalizing your shaft's pressure points. Keep moving forward to the final chamber where multiple, rounded bumps finish you off with delight. Each of the primary chambers has tight connection points to feel that penetrating sensation. In comparison, the last two chambers flow into one another as you feel separate intense and muted sensations across your entire member.
Rating in direct- comparison:
Butt – Forbidden
Penetrating Jane's rear end is a fantasy for many men. This orifice is usually off limits with most women so Fleshlight decided to play on that concept by naming this sleeve the Forbidden one. Gaze down at the orifice, and you'll notice that it's incredibly tight. In fact, the first several inches are incredibly tight as you penetrate through to the best part of this experience. The remaining canal is shaped like a moving snake. Tight curves greet your penis head as you thrust in and out of this texture. Although there are only two distinct chambers to the Forbidden, you'll enjoy every second of this back-door experience.
Rating in direct- comparison:

Mouth – Swallow
If you didn't know that a blowjob could be simulated with a Fleshlight sleeve, you're in for a fantastic surprise with Jesse Jane's Swallow. With a mouth ready to go, ringed sections within the sleeve create that desired, suction sensation. Push forward toward her throat, and the chamber closes in on you. Swallow is one of the most realistic rides designed at Fleshlight. Give her lips a kiss, and allow her to swallow you whole as ecstasy comes your way.
Rating in direct- comparison:
Jesse's profile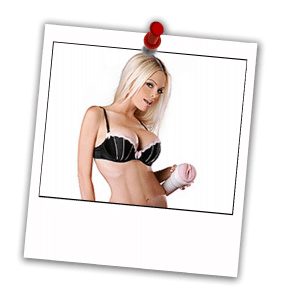 Date of Birth: July 16, 1980
Place of Birth: Oklahoma City
Country of Birth: USA
Current residence: unknown
Body height: 5'3″
Weight: 105 lbs
Body in inch: 34-22-33
Bra size: 34D
Hair: blonde, long
Ethnicity: Caucasian
Eye color: brown
Physique: athletic
Tattoos: Yes
Piercings: No
Sexual orientation: straight
Filmography: Pirates, No Limits, Nurses, Body Heat, Jacks Playground, Island Fever 3 & 4, Top Guns