Try a deep throat Blowjob with the Swallow Sleeve
Fleshlight Swallow Sleeve – Texture Description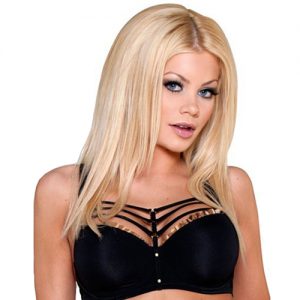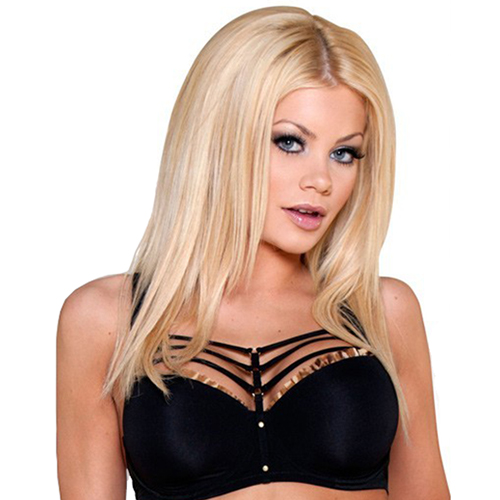 Stop me if you've heard this one before: No matter how much your girlfriend or wife loves sex, oral sex is just something that lamentably doesn't happen that often. Finding myself in the same boat, I started to research masturbatory devices that let me recreate the feeling of oral sex with a woman but without actually needing another woman present. What I found was something that changed my sex life forever: the
Fleshlight Girls
Swallow Sleeve.
As implied in the name "Swallow", this Fleshlight device only features one orifice: the mouth. Currently, there are 10 different variations of this toy to choose from based on porn stars past and present, including big names such as Tera Patrick and Asa Akira.
Each variation features subtle differences in the shape of the mouth, which makes sense as each one models itself after a particular actress. Each product features a 13cm chamber that measures about 15mm around, though some variations are slightly bigger.
This Fleshlight sex toy features three chambers, beginning with a moderately tight opening lined with a super ribbed texture. Past this opening is a wider canal that segues into a super tight chamber designed to simulate the back of a woman's throat.
My Personal Fleshlight Swallow Review
Lifelike Mouth Design
When I first glanced upon my new Fleshlight product, I immediately made a note of how realistic it was. Some realistic toys fall into a sort of uncanny valley, where they attempt to look lifelike but fall slightly short; the uncanny valley effect is one that can instantly kill the mood, so it's good that this toy bypasses it. No matter which version you purchase, they all feature realistic flesh coloring.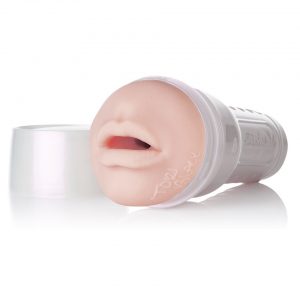 What did give me pause was looking at the textures within the inside of this Fleshlight device. With all the bumps, ridges and nubs found inside this sexual aid, it almost seemed like a medieval torture device rather than a pleasurable experience. I will admit that I started to have second thoughts after viewing the inside, with thoughts such as "is it safe to put my penis inside of that?" filling my head. However, this is a common occurrence for all Fleshlight novices and those thoughts completely left my head after trying the device.
Simulates Oral Sex Perfectly
I'll admit I was skeptical before using this product. How can this simple device simulate the feeling of oral sex from a real woman? After only a few seconds with the toy, I was a believer in the Fleshlight brand.
The stimulation starts the minute you use the device, as the bump ring stimulates the nerves in your penis with a feel that is remarkably similar to a woman's lips. With the proper amount of lubrication, I was able to slide easily into the device where I hit the second and third chamber, which were super tight to mimic the back of the throat. As someone with only an average-sized penis, I found it difficult to hit the final chamber frequently; while this is accurate to real life oral sex to some degree, I was a bit disappointed as the last chamber felt the best.
As you slide upwards, the suction effect is incredibly lifelike; there were times where I lost myself to the feelings of pleasure and forgot that it wasn't a real woman pleasuring me! The orgasm was, to put it bluntly, one of the most intense I've had in my life. It was unlike any I've ever had, and the moment it subsided, I knew I had found a new favorite way to pleasure myself.

Hygiene and Durability of Fleshlight Swallow
As good as my orgasm felt, once the waves of pleasure died down I knew I had one final job ahead of me: cleaning the device. I already knew from my preliminary research that Fleshlight products required a significant amount of cleanup; however, I wasn't prepared for the sheer number of hours it would take to clean this device completely.
First, you need to turn the device inside out and thoroughly wash and scrub it using soap and water: make sure to get every pore and crack as clean as possible to avoid contamination. Next, you want to leave it out for around three to five hours so it can air dry, which feels like a long time to have a sex toy out where others could potentially see it. While you can use paper towels to wipe the device manually, it's not recommended.
As I mentioned previously, I like to think of my penis as average-sized, which surprisingly resulted in a tight fit when using this Fleshlight product. While there has yet to be any signs of damage to the toy after the few times I've used it, it's easy to see how men with larger penises could potentially tear the toy. If you fall into this category, you may want to look elsewhere for an oral sex toy.

My Fleshlight Swallow Texture Conclusion
If you're one of the millions of men out there who love oral sex but have trouble finding a willing partner, the Fleshlight Swallow is a dream come true. It looks great, is simple to use and above all else, it feels fantastic. I can't recommend it enough to my fellow men. Just be aware that you need to dedicate time to cleaning the device to keep it in perfect condition.
Review overview
Stimulation, intensity & structure
10
Price / Performance ratio
10
Summary
8.7 Flesh Score: Great This Fleshlight sexual aid is a great toy for men looking for a reproduction of oral sex. With 10 different models to choose from and three chambers that simulate the sensations of oral pleasure, I would wholeheartedly recommend this product to anyone.
Pros:
Looks incredibly lifelike
A great simulation of oral sex
Excellent for beginners
10 different variations to choose from
Cons:
Some men may have trouble hitting all of the chambers
It takes a large amount of time to clean
May not be as durable for men with larger penises