Lisa Ann – The beautiful, busty M.I.L.F.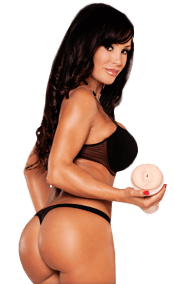 One saying that sailors say is "on old ships one learns to sail." The people that watch Fleshlight girl Lisa Ann in action knows that someone can still learn new things about sex. Even though Lisa has been active in porn since 1994, in 2008, she became known as a MILF (Mother I'd Like to Fuck). What man would not enjoy the pleasure of being with her?
In 2008, her XBIZ nominated porn parody Who's Nailin Paylin? got her attention outside of the porn field. It is a parody about Sarah Palin who was governor of Alaska and vice president candidate at that time. In the parody, she had sex with three men, two women, and then one-on-one sex. Later, she played the leading role of Tina Fey in 30 Rock as well as the Sarah Palin mainstream television parody.
The high recognition that Lisa received as well as her erotic radiation were the reasons that she became a Fleshlight Girl in 2011. Now people that enjoy MILF porn can truly feel how the body of a real woman feels because her body openings were modeled faithfully and are available as an inlay for the Fleshlight masturbator.
In 2007, Lisa's talent management agency found her. In 2014, she stopped working behind the camera to totally devote herself to the agency.
Very popular is her porn movies Fly Girls, Teachers and Trading Mothers for Daughters.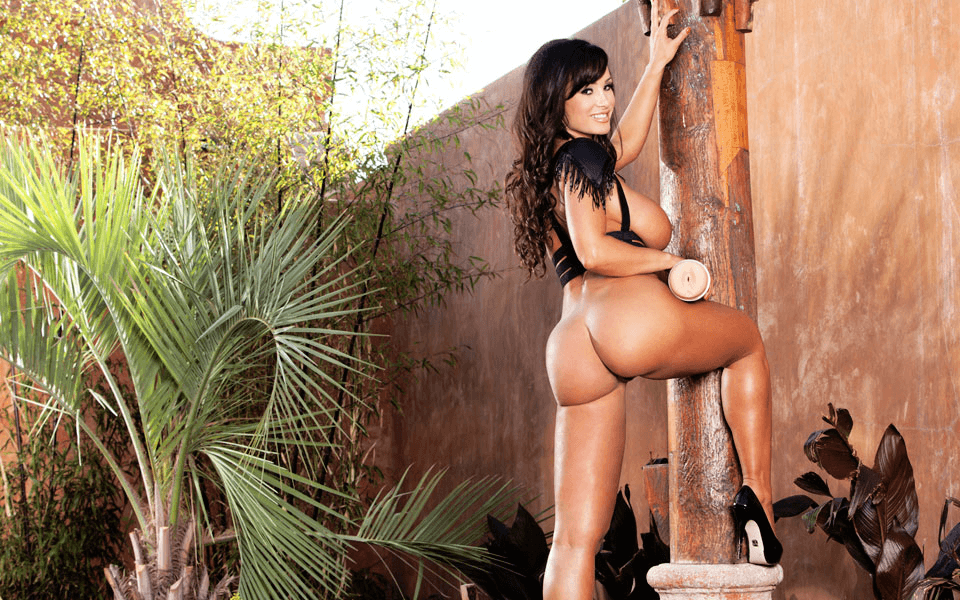 Lisa Ann Fleshlights:
Lisa Ann is a powerhouse in the porn industry, and she has performed in many different genres. Of course, she's most well-known for her political parody films. With this year's election coming up, you might want to watch Who's Nailin' Paylin and cozy up to her signature Fleshlight.
She's so dedicated to the industry that she began a production company of her own and directed "MILF Revolution." Fleshlight is proud to offer products featuring Lisa's seductive mouth, her beautiful vagina, and her hot butt. Each of these orifices are made from casts her actual body parts, so you can have her any way you need her!
ILF has built a total of five Lisa Ann Flesh Light variants:
Orifices:
Textures:
The products available with Lisa's openings are as varied as her roles. Each sleeve is described below:

Pussy – Mini Lotus
The Mini-Lotus is designed much like the Lotus, but the stimulating ribbing is closer the the opening and will massage your entire penis.
Rating in direct- comparison:

Pussy – Lotus
The Lotus offers the closest sensation to a vagina that you'll find. I guarantee that you will not regret purchasing this sleeve for a classic feel. The varied intensity provides an incredible feeling.
Rating in direct- comparison:

Pussy – Barracuda
The Barracuda is lined with finger-like projections that will grip and massage you until you can barely stand it. This product offers more suction than many other models, and the texture is very realistic.
Rating in direct- comparison:

Butt – Forbidden
Other than the real thing, this is the most realistic anal penetration feeling that you're going to get. The lumps within the canal are designed to mimic the anatomy of the area.
Rating in direct- comparison:

Mouth – Swallow
The Swallow texture provides you a realistic feeling of an intense blow-jobs and an extremely narrow, which will simulate an esophagus. The soft, skin-like feeling of the mouth wraps around your penis as you penetrate deeply into the throat. The suction power is awesome. You can control your sexual stamina with this narrow channel and train your orgasm. The innovative swallow-design is incredibly realistic.
Rating in direct- comparison:
Lisas profile: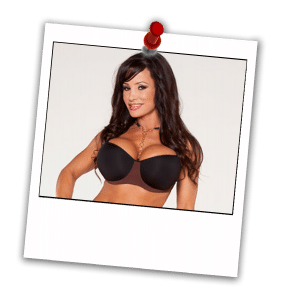 Date of Birth: May 9, 1979
Place of Birth: Easton, PA
Country of Birth: USA
Current residence: unknown
Body height: 5'2″
Weight: 120 lbs
Body in inch: 36-20-34
Bra size: 36DD
Hair: brown
Ethnicity: Caucasian
Eye color: brown
Physique: female
Tattoos: no
Piercings: navel
Sexual orientation: straight, bisexual
Filmography: Fly Girls, Teachers, Trading Mothers for Daughters, MILF Fantasy, Smilf, Diabolic All Stars 2, Lesbian Hospital 2, MILF Revolution 2
Porn Studios: Digital Playground, Brazzers, Hustler, Evil Angel
https://www.facebook.com/TRLAOfficial
https://twitter.com/thereallisaann
Photos on Flickr
Pictures on Instagram
Images on Pinterest
Lisa's Google + Account
Free Porn images on Tumblr