Misty Stone – The hot dark Fleshlight Girl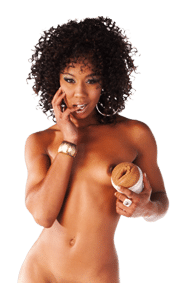 Misty Stone was born Lann Hall in the sleepy town of Inglewood, California. She first burst onto the hardcore porn scene in 2006 with her sexy lesbian romp in the adult movie "Black Feet on Booty Street 2." Misty has been one of the pioneers in porn's Ebony or interracial genre with appearances in more than 330 films.
Misty's career spans several mediums. This exotic temptress has also starred in television and Internet productions with appearances in series like Zane's "Sex Chronicles" and "Co-Ed Confidential." The comedic talents of the Fleshlight Girl have also been put on display in adult film parodies like Scrubs: A XXX Parody, The Cosbys XXX, Hangover: An XXX Parody and Doing In Bill: An XXX Parody. Stone also appeared outside the porn genre when she was showcased in the 2013 documentary film "Abused."
Fleshlight considered it's a very great honor for Misty – who sometimes goes by the first name Jenny – to became a Fleshlight Girl in 2010. Fleshlight has reproduced the contours of Misty's pussy, asshole and lips as well in tones of her skin for the Fleshlight Girls masturbators.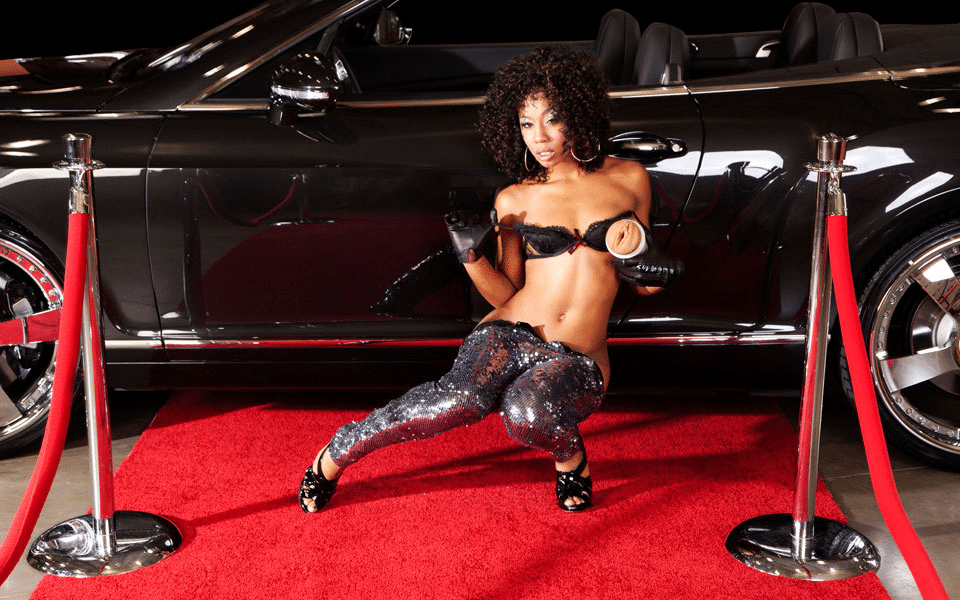 Misty Stone Fleshlights:
You can choose between all three available orifices of Misty Stone's Fleshlight. Misty's pussy, butt and mouth were molded by ILF. If you want to know what a deep throat feels like, you should choose the Swallow texture. You want a nearly real feeling of Sex with Misty? Then the Pussy Orifice would your choice.
The Lotus, Mini Lotus or her special Sleeve, Bump-n-Grind can be obtained for that. If you choose her butt you can buy her Sleeve with the Forbidden texture. One cool thing about all of the Fleshlights is that they come in her tasty chocolate color.
Orifices:
Textures:

Pussy – Mini Lotus
Mini Lotus provides all of the features of the Lotus texture, but the grid is more tight and you reach the wide Lotus knot faster. If you like the feeling of a tight pussy, the Misty Stone Mini Lotus is the right masturbator for you.
Rating in direct- comparison:

Pussy – Lotus
The Lotus Sleeve provides a really near feeling of real sex. It has a very tight but smooth entry point, then there's an inverted node and four chambers of fun once you get past that. The smooth Super Skin material massages your penis, so you get easily to climax with Misty's Fleshlight.
Rating in direct- comparison:

Pussy – Bump n' Grind
The Misty Stone Fleshlight with the Bump-n-Grind is a combination of several textures. You pass through three rows of different bumps and ribs. From there, you enter into Vortex chamber. From the Vortex you hit again different rings of bumps and ridges. Finally there is another Vortex chamberand row of larger bumps, which will bring you to a fantastic climax.
Rating in direct- comparison:

Butt- Forbidden
Misty' s Forbidden Fleshlight creates a very closely feeling like anal sex. At the entrance a very tight canal awaits you, that leads you into a variable counter-pressure texture. This provides an incredibly pleasurable and realistic penetration sensation. If you enjoy anal sex you should not pass up the Misty Stone Fleshlight with the Forbidden Sleeve.
Rating in direct- comparison:

Mouth- Swallow
Are you imagine how a deepthroat would be? With the Swallow Sleeve you have the chance to figure it out. Stone's Fleshlight with the mouth orifice will indulge your penis, from the peak to the root. An incredible climax is awaiting you!
Rating in direct- comparison:
Misty's profile: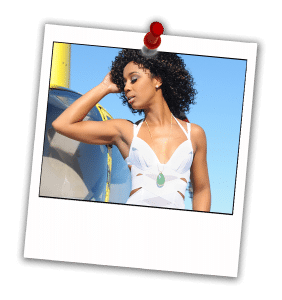 Date of Birth: March 25, 1986
Place of Birth: Inglewood, California
Country of Birth: USA
Current residence: Hollywood, California
Body height: 5'4.5″
Weight: 126 lbs
Body in inch: 32 – 25 – 35
Bra size: 34B
Hair: black, curly
Ethnicity: African American
Eye color: brown
physique: athletic
Tattoos: No
Piercings: No
sexual orientation: bisexual
Filmography: 25 Sexiest Black Porn Stars Ever, Not the Cosbys XXX