Jessica Drake – The blonde Temptation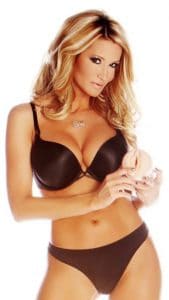 Jessica Drake got into the porn business a little late in life at the age of 26. Before her pornography debut, she worked for quite some time as a stripper. Her first appearance on film was in 1999 in The Exhibitionist. This led to subsequent roles in sci-fi and fantasy porn movies. Jessica was a natural and uninhibited in front of the camera. She was recognized for this early on with her debut year nomination for AVN's Best New Starlet.
Jessica has been in numerous movies and performed double penetration, group sex, masturbation and oral, which are some of the categories that have gained her awards.
The Fleshlight Girl's roles in the sci-fi fantasy movies are some of her best known, Dream Quest and Space Nuts, in particular. Jessica is known for her oral talents which were appreciated very often in the series, 100 Blowjobs, and for which she received the AVN Award for Best Oral Sex scene.
Along with her movie credits, Jessica created Guide to Wicked Sex and her next guide will be titled BDSM for Beginners. She's part of the creative team at Wicked Pictures as well. She now has 13 films that she has directed to date. She has also been featured in many television shows featuring the subject of pornography.
In 2014, her Fleshlight earned the title of Best Sex Toy during the RAW awards.

Jessica Drake Fleshlights:
As one of the most popular and prolific porn actresses, Jessica Drake was invited to become a Fleshlight Girl and received her own Fleshlight product line, including the Jessica Drake Lotus and Heavenly models. She has one of the most successful Fleshlight Girl lines, winning a RAW award in 2014.
Whether you choose her pussy, ass or mouth, you'll be experiencing a toy that has earned awards from a girl who has been entered into the porn industry's Hall of Fame. That thought alone should bring you to climax when you use any of the sleeves from her collection.
Orifices:
Textures:

Pussy – Mini Lotus
The Mini-Lotus offers a tighter entrance for extreme and realistic pleasure. Each bump and space works to provide you with overwhelming sensations.
Rating in direct- comparison:

Pussy – Lotus
Each twist, turn and rib of the Lotus chamber offers the friction and enveloping closeness that will bring you to ultimate pleasure.
Rating in direct- comparison:

Pussy – Heavenly
This option starts with small knobs, enters a small bumpy area and finishes with ribs and larger knobs. The varied textures will bring you to pleasure very quickly. Luckily, Jessica won't mind.
Rating in direct- comparison:

Butt – Forbidden
One of Jessica's favorite positions is the standing doggie. In that position, her anal passage is readily available. There are small twists in this tight entrance that will make you feel as if you're realistically pushing inside her forbidden depths. With the Forbidden anal option, you can experience all the anal pleasures that Jessica has to offer.
Rating in direct- comparison:

Mouth – Swallow
Jessica's mouth has earned her awards and accolades, and you can experience what she has to offer with the Swallow option. In this chamber, there are a succession of ribbed areas that invite you to thrust deep into her mouth.
Rating in direct- comparison:
Jessica's profile: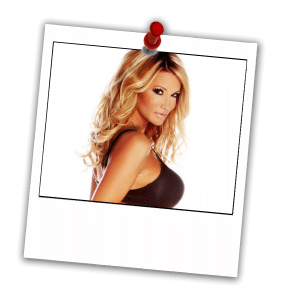 Date of Birth: October 14, 1974
Place of Birth: San Antonio, Texas
Country of Birth: USA
Current residence: Los Angeles
Body height: 5'8″
Weight: 115 lbs
Body in inch: 34-24-33
Bra size: 34C
Hair: brown or blonde, long
Ethnicity: Caucasian
Eye color: brown
Physique: athletic
Tattoos: Yes
Piercings: Yes
Sexual orientation: bisexual
Filmography (best known porno films): Dream Quest, Space Nuts, Manhunters
Porn Studios: Jill Kelly Production, Wicked Pictures, Vivid, Digital Playground
https://twitter.com/thejessicadrake
Jessica's Photos on Flickr
Jessica's Images on Pinterest
Drake's Pictures on Instagram
Watch Jessica Drake porn movies while you use her Fleshlight