Eva Lovia Dazzles with her Sweet Sugar Treat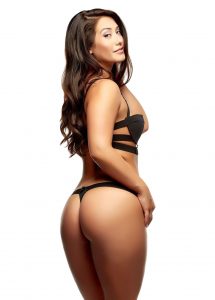 Eva Lovia
is one of the most desirable interracial pornstars in the industry today. Her freckled face mixed with her tight body create for a Latina/Japanese sensation all parties can get behind. Her scenes mostly feature girl-on-girl action, but recently she has begun to dabble in scenes of the male variety. She was awarded the first ever Digital Playground Star of the Year and she continues to boost her image in the industry.
Her accolades pale in comparison to her body. Her dazzling looks match her spunky personality, creating the ultimate fantasy for either sex. Her mixed nationalities provided to create one hell of a sexy human who isn't afraid to flaunt her perky nipples or her sweet pussy. It is only fitting Eva has a toy modeled out of her forbidden fruit. Eva Lovia vagina comes to you in the form of the Sugar Sleeve by Fleshlight. Below we'll dive a little deeper into Eva and get that sweet juice flowing out of her pussy.
Sugar Sleeve Description
The Eva Lovia Fleshlight measures around 9.5 inches in length (about 25.5 cm). The texture comes in a box and a plastic mold to ensure your toy isn't damaged in the shipping process. The color of the texture is light pink in nature to feature a similar look to an actual vagina. This toy will give you all you can handle with four separate chambers of pleasure. A pussy texture starts with a narrow entry way measuring about 0.5 inches.
Reaching the first chamber of the canal with bring the user to a tighter suctioned area that features raised ribs that circle around the inner canal. These raised ribs are spaced out to give your penis pleasure in separate areas. Moving into the second chamber features a tight entryway as well. This chamber features an increase in width and a layer of raised ribs that tickle the bottom of your shaft.
The third chamber also features a tight entry and then widens to feature the use of pleasure nodules. These nodules are small little balls at first and they increase in size as you plunge even deeper into your toy. The fourth and final chamber features a field of raised lines that create for an intense pleasure sensation. A customer can truly appreciate all of these fantastic features. These pleasure points in this toy are featured throughout, which resembles the Texas Tornado Sleeve by Alexis Texas.
My personal Fleshlight Girls Sugar Review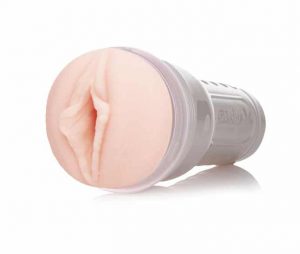 At first the mere sight of this toy really had my head spinning. With many different pleasure pockets and raised nodules for increased sensation, I thought I would have a rather quick ejaculation inside Eva. This wasn't the case, however. Furthermore, the suction of this toy is placed in the mid-range scheme of things, which help create for deeper penetration that allows you to experience all of these chambers in their entirety.
The slight difference in suction also created for a masturbation experience that lasted longer than one would initially imagine. It's not too tight and it's definitely not too loose; it's just right! Most of all, Eva has a few POV videos which help spark the imagination for this toy and really create for an experience that allows you to orgasm with the real Eva Lovia.
Sugar Texture Design
Design for this toy is just right for its magnitude. Canal intensity isn't too much for the user to handle. These pleasure pockets and chambers throughout allow for any sized individual to experience a fantastic orgasm with using this toy. The suction isn't overwhelming, which allows for an extended playing experience.
Best part about this long 9.5-inch length really allows for the average penis to find the pocket or chamber that they really enjoy. Average cock size will end at the third chamber, which allows for the pleasure nodules to tickle the head of your cock while the raised ribs do the work on your shaft.
Fleshlight Sugar Texture Feeling
We compared the toy to the Texas Tornado by Alexis Texas so that can give you an idea of feeling. You are going to feel a few different instances of sensation and the combination is sure to blow your mind. Stimulation is easily reached and maintained throughout the experience. Its best to get a thrusting motion down and that will help you find a groove that really heightens your senses.
Suction effect is light, but not too light. This creates for an ease of access that isn't prevented by tightness barriers. As a result, it is almost everything a man looks for in a toy; the Fleshlight Sugar test is passed in flying colors.

Hygiene and Durability
The complex inner make-up of this toy creates for an attention that must be featured when cleaning your toy. The four chambers have little pockets and waves where lubricant can often get caught up in. You want to be careful when cleaning your toy to ensure the shape is kept throughout many uses.
Prevent mold with Isopropyl. This chemical ensures that your device is performing to the maximum level at all times. You can also clean your molded pussy with FleshWash. Safe cleaning products keep your toy clean and ready to use whenever the moment comes calling.
My Fleshlight Sugar Sleeve Conclusion & Test results
Your penis will be thanking you for introducing it to the pussy texture of Eva. Entice your penis glans with a canal that features multiple areas of sensation and stimulation.
A toy that features the right amount of pleasure nodules and the correct amount of suction for any sized penis. Take your cock to new masturbation experiences with this Fleshlight Girls Signature Texture; you won't be disappointed.
Review overview
Stimulation, intensity & structure
5.5
Price / Performance ratio
7
Summary
5.9 Flesh Score: Good Throughout our Fleshlight Sugar review we have covered some of the Pro's and Con's of this particular toy. In the end, the Pro's outweigh the Con's and this toy passes our inspection in flying colors. Bring some sweetness back into your love life with some sugar from the pussy lips of Eva Lovia.
Pros:
A true ease of access; almost effortless when compared to natural masturbation
The right amount of suction: not too much and not too little
Multiple chambers of pleasure filled glory
Tightness in areas where it is needed for orgasm
The reel feel texture allows for a real sex experience
Great for even the average sized penis
Long length to suit whatever chamber you want to focus on during masturbation
Cons:
Complex inner make-up can cause for a longer cleaning procedure
Inner complexity also creates for added attention to ensure inner form
Not enough suction for some men
Can sometimes lead to quick ejaculation
Eva puts your Cock to the test