The Love Humps Texture with Teagan Presley
CAUTION! The Love Humps texture was renamed in the September 2016 to
Bulletproof
Although Teagan Presley has been retired from the porn scene since 2013, her pussy remains ripe and for the taking via her very own Fleshlight toy. Teagan's Love Humps toy provides users with the opportunity to penetrate this buxom blonde in any extent they wish. Teagan has been known for her temptress-like qualities in each of the 70+ porn scenes she has shot. She has worked for Digital Playground, Adam & Eve and other production companies that span just under ten years in the industry.
This retired beaty comes back to life with her toy that mimics the shape and function of a real pussy. Take this hot-bodied vixen for a ride as you thrust your penis deep into the toy's canal. Feel the heat that Teagan brings to the table with this sizzling review.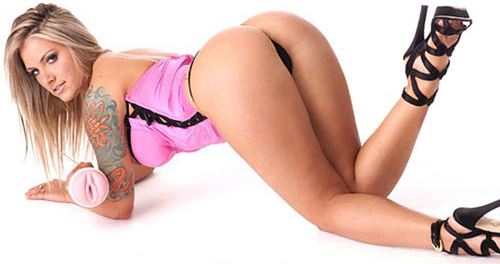 Love Humps Fleshlight Description
The toy itself measures 9 inches in length. Even if you fit under the "grower, not a shower" category; you're sure to tickle Teagan's sensations and bring her to an incredible orgasm. The initial entry point features soft pussy lips that surround your penis. T
his point measures about 0.6 inches in width, creating for a tight entry way into an experience of ecstasy. The color of the fixture is of the light pink variety, which really puts Teagan's pussy into the state of that teenage blonde we would all love to get inside of. Inside the toy the dimensions range from 1.18 inches in width to a tight 0.4 inches in width. These dimensions remain consistent throughout, leaving nothing to surprise your imagination.
Teagan Presley Love Humps Sleeve Design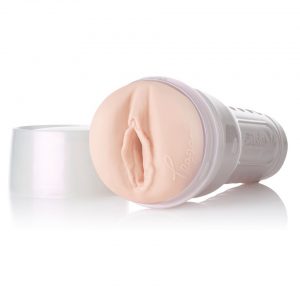 The design of the texture truly helps put Teagan's pussy to a toy. The replication process helps create an experience the user cannot locate anywhere else. As previously mentioned the initial entry point is a tight one and takes a little effort to penetrate.
Once inside, the user with notice a pattern of widening and tightening around their shaft as they go deeper and deeper inside Teagan. This widening pattern occurs in waves of stimulation. Each wave is cushioned to surround your shaft with a soft texture. The pressure alternates just like the waves widen or tighten.
There are 6 total chambers that feature similar make-ups. The first chamber encompasses a tight pressure and then widens as you approach your first wave chamber. The waves allow for crevices to be formed throughout the canal of the toy. These crevices offer additional areas where lubricants can accumulate. The total make-up is designed to create a consistent, yet pleasurable experience for the user.
My Love Humps Texture Review
Teagan Presley Fleshlight Feeling
The multiple sensations that you can tickle with this device amount to an awesome orgasm. The tight initial entry way tickles the head of your penis and helps you get a feel for what you can expect throughout the toy. After entry, you'll experience a slightly tighter chamber that sets the tone for the tightness levels throughout.
The chambers then do the rest as the tightening areas grip your shaft in a few areas and the wider parts help stimulate your senses. Use plenty of lubricant as the crevice effect can add to a heightened climax and a cum blasting orgasm.

Hygiene and Durability
You've just finished inside of Teagan and you are ready for a breather. Don't get too carried away in your after-sex relaxation process as your toy still requires your attention. Cleaning your toy is essential to keep it hygienically.
Because the Fleshlight of Teagan Presley  is made out a a sensitive elastomer plastic, don´t wash your toy with soap or household cleaners. So that the structure of the sleeve will not destroyed, is it sufficient to rinse it with warm running water. The manufacturer of ILF offers a special cleaning called FleshWash, which you can kill off germs.
Then, the insert must be dry completely several hours. I suggest, that you let a slightly open the valve cap, when you store it. A bad ventilation and too short drying is the most common mistake for toxic-mold within Fleshlights.
Final Thoughts & My Sleeve Summary
Teagan Presley will always be a fan-favorite when it comes to porn stars. Retired or not, this goddess knew how to work a cock. The tightness around your shaft, especially near the end of your shaft, will truly help you lose control of your inhibitions during this masturbation experience. The soft walls and the smooth texture help create for a soothing and relaxing activity that your penis will thank you for. So what are you waiting for? Get deep inside Teagan today and relax as that wet pussy swallows your penis.
Review overview
Stimulation, intensity & structure
6
Price / Performance ratio
6
Summary
6.5 Flesh Score: Good With all things taken into consideration, this product is highly recommended. The user it suits is one who isn't as experienced with Fleshlight products as it is a good indicator of what your will enjoy/dislike. It features a simple make-up and doesn't have all the added stimulators which can create for a longer masturbation session. I give the toy a 6.5 out of 10 because the pros still outweigh the cons, but the "wow" factor isn't as strong with this model.
Pros:
A real feel experience
A tightness that doesn't squeeze too hard on your shaft
A consistent experience throughout the canal
Flexibility in usage
Soft and smooth inner core
The large gaps between widening and enclosing create for a unique experience
Extended masturbation sessions
Cons:
Heavy lubricant use can cause for a tough clean
Inner stimulators do not feature added studs or ribs
Large gaps can reduce overall stimulation
Not as intense as other comparable toys
Limited suction capabilities